People in Michigan HATE the University of Michigan
I find this hard to believe. I think Ohio State is the most hated team in the State of Michigan. According to this Reddit users survey, The University of Michigan is the most hated team in the state and in most of the nation. Michigan State is hated Indiana. We hate you too Notre Dame.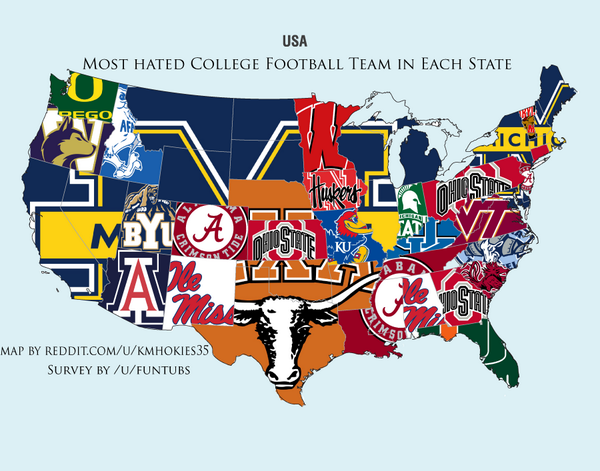 Click here to see the full story from the Lansing State Journal.
Get up with Deb and weekdays Joey 6-10 am. Find Joey on Facebook here.