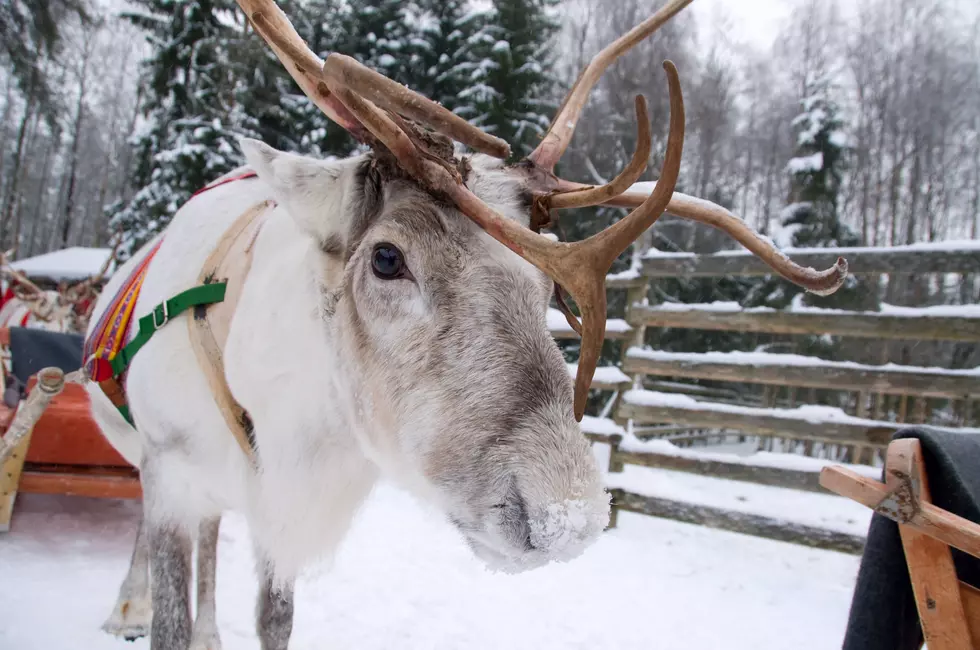 A New Holiday Tradition: Drive-Thru Reindeer Visits with CADL
Getty Images/F1online RF
You know Dasher and Dancer and Prancer and Vixen
Comet and Cupid and Donner and Blitzen...

(Rudolph The Red Nosed Reindeer)
You can't just read those words. You're practically singing them out loud or in your head. And you don't need the rest of the lyrics to finish the song.
When we think Christmas we think Santa, elves, Christmas trees, presents, AND REINDEER! 
This year has been poop-tacular. One thing we didn't count on was the pandemic messing up a little one on one time with jolly ole St. Nick. A lot of malls have put the ole ixnay on Santa visits. The whole touching and social distancing thing.
Don't you worry. Our friends over at CADL have worked out a little something special for you and the family.
Enter your number to get our free mobile app
You might not be able to sit on Santa's lap this year but you can definitely visit his trusty reindeer and do it safely with this free DRIVE-THRU event.
Missing some of your holiday traditions? Here's one you can count on:  outdoor visits with Rooftop Landing Reindeer! This free event will be offered at the following branches of Capital Area District Libraries:
There are two separate events. December 2nd an December 14th at two different locations. Details are below.
Drive through the library parking lot to see the reindeer. Before coming to the event, call 517-628-3743 or make a request in MyTime to pick up these special items:
Holiday craft kit
Storytime kit
Commercially pre-packaged treats
Bag of five holiday-themed Grab & Go books
Bag of five pre-packaged books from the Friends used book sale (specify your genre preference, donation in exact change only)
For a complete list of all their events please head HERE.
LOOK: See what Christmas was like the year you were born