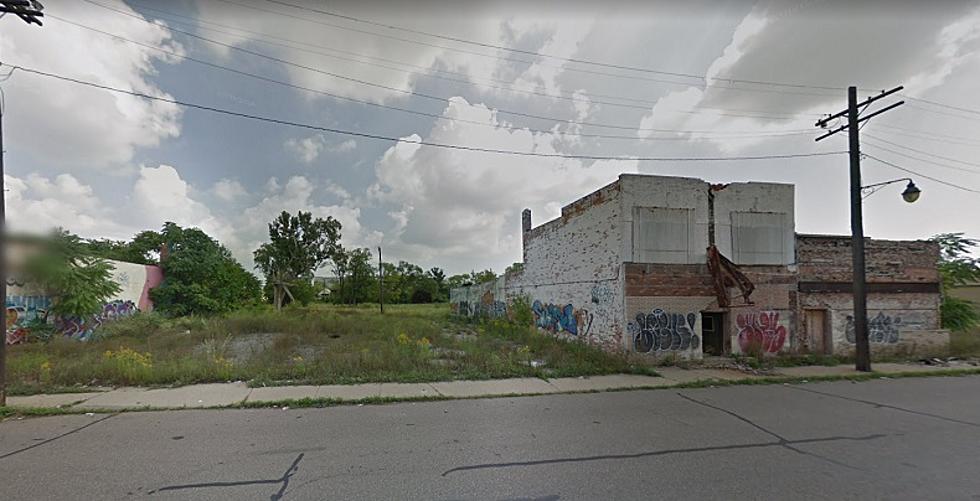 The Abandoned Phelps Lounge, Detroit
Google Maps
WARNING: Under no circumstances should you enter this property. By doing so you risk bodily harm and/or prosecution for trespassing on private property.
This bar may be tiny, but it played house to some of the biggest names of Motown, R&B, and many others in the music biz:
Albert King
B.B. King
Bobby 'Blue' Bland
Bobby Womack
Coasters
Count Basie
David Ruffin
Delfonics
Eddie Kendricks
Edwin Starr
Etta James
Fats Domino
Five Stairsteps
Gene Chandler
George Clinton & The Parliaments
Gladys Knight & The Pips
Ike & Tina Turner
Impressions
Isley Brothers
Jackie Wilson
James Brown
Jerry Butler
Jimmy Ruffin
Joe Simon
Joe Tex
Johnnie Taylor
Junior Walker & The All Stars
LaVern Baker
Little Richard
Lloyd Price
Major Lance
Muddy Waters
Otis Redding
Pigmeat Markham
Rufus Thomas
Sam & Dave
Solomon Burke
Staple Singers
Temptations
Tyrone Davis
Wilson Pickett …..and yeah, there were more.
The building was known as the Bizerte Jazz Bar when Eddie Phelps bought it in 1960. He immediately transformed it into a venue that would highlight & showcase the biggest and best soul music in the country. Even though it only had a capacity of 450 people, Robert Jay called it "one of the known nightclubs in Detroit. You might call it the class "A" nightclub in Detroit..."
The Phelps Lounge was also instrumental in the morphing of George Clinton, from a suit to the most outlandish/bizarre stage costumes ever seen. As mentioned in detroiturbex, George and The Parliaments "put on their suits and George Clinton said 'I'm gonna take it all the way'.....and he put on this diaper with this big pin, and when they came out on stage everybody screamed - they thought it was a joke.....Every night it got more and more bizarre. By the time it was over, they were what you see now."
The first act to perform at the Phelps was Lloyd Price (with Erma Franklin) in June 1964. The last musician to perform at the Phelps was B.B. King in November 1981. Once closed, the building began to rot with water damage, bricks were falling off the walls and onto the sidewalk, and mold was beginning to take over.
This historic building should not be discarded and thrown out with the dishwater...it needs to be memorialized somehow.....SOMEhow. Meantime, take a look at the gallery below and see what it looks like on the outside and a few from the inside. You might wanna get over there for some selfies before somebody decides to tear it down.
Abandoned Phelps Lounge, Detroit
MORE ABANDONED MICHIGAN:
Abandoned Blaine Street Synagogue, Detroit
15 Michigan Abandoned Sites
Abandoned Stone Building in Bay Shore