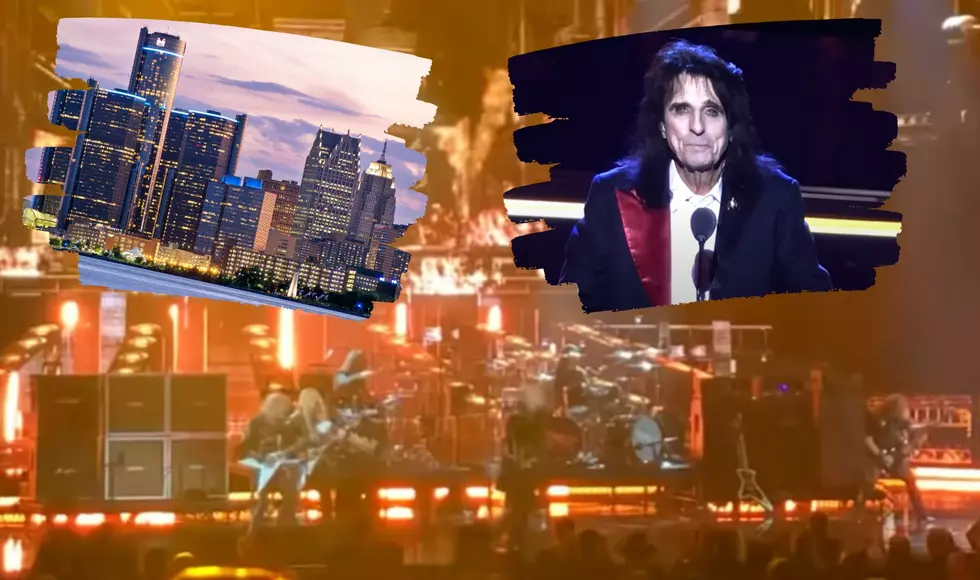 Alice Cooper Praises Hometown Saying Judas Priest Come From 'England's Detroit'
SierraCorn YouTube/ Canva
Judas Priest was awarded and recognized by the Rock N Roll Hall of Fame over the weekend and Michigan's own Alice Cooper had the honor of celebrating them on stage and introducing a really cool video package, but not before giving an awesome speech about Judas Priest.
During the speech, he touched on how the look of heavy metal and the attitude of it all began with Judas Priest. He then commented on how the origins of Judas Priest were similar to his own origins:
They were always tough...rough around the edges, coming straight out of England's Birmingham. Which is kind of like England's Detroit. My home town, please. An industrial working-class town that, like Detroit, has launched so many great Hard-Rock bands...Priest being one of the very best.
After the speech and video package played, The Priest busted into a marathon of 'You've Got Another Thing Comin,' 'Breakin' The Law,' and 'Livin' After Midnight.' After, each member of the band, old and new took to the mic to give their thanks to the metal community and Rob Halford shared his love for it in his own way:
I'm the gay guy in the band. We call ourselves the heavy metal community, which is all-inclusive, no matter what your sexual identity is, what you look like, or what you believe in or don't believe in. Everybody's welcome
This is exactly why I love Heavy Metal. Also, it was really cool for Cooper to show so much love for our state at such a huge event. You can watch the full induction below:
Judas Priest @ Kalamazoo Wings Event Center October, 21 2022
One of the best performances I've witnessed from the band