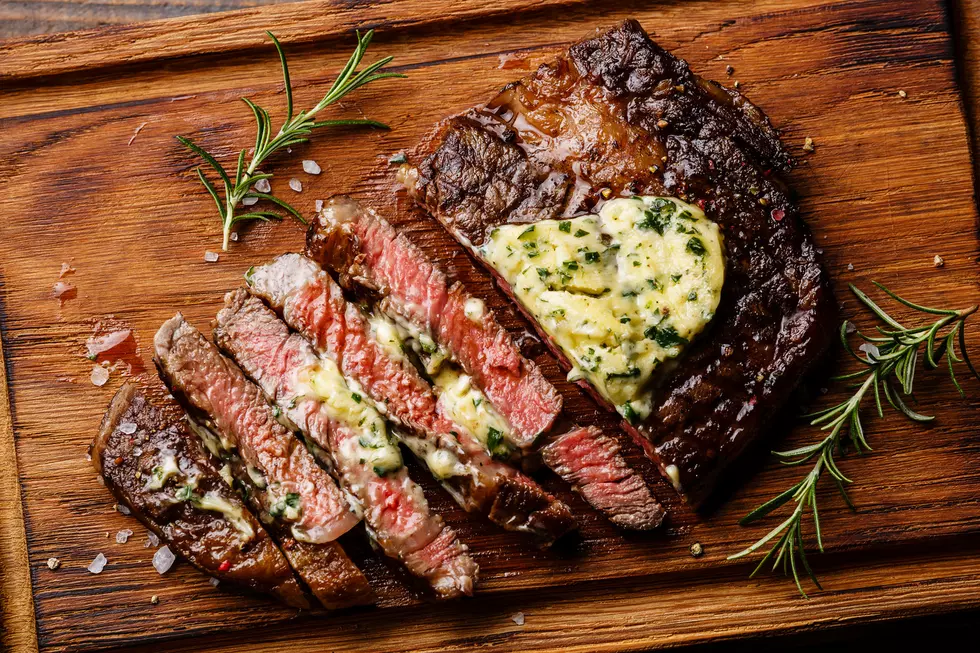 Want a Good Steak? The Best Steakhouses in Lansing
Lisovskaya
The old slogan was, "beef, it's what's for dinner". There's nothing like an awesome steak, cooked on the grill to your specs. Who has the best steaks in Lansing?
I'm on a new diet and eating steak works out for me! I need to eat protein, protein and more protein. A steak can satisfy my taste, hunger and it will be on point for my diet plan. When it comes to steaks, I am a huge fan of the prime rib at the English Inn. Part of the experience is the classy feel at the Inn.
Although I would rather go to a "mom & pop" type of restaurant, when I searched for best stakes in Lansing, chain restaurants popped up. I will be honest in this article with you about my experiences at the following locations reagardless of their ratings on Yelp. These ratings are based on experiences by diners at each location listed.
Are you a ribeye, New York Strip, filet, sizzler or flat iron steak kind of person? I used to love the ribeye, I prefer a leaner cut off meat like a strip nowadays. One of the leanest cuts you can get is the filet.
I was a big fan of Lucky's Steakhouse in Okemos when they opened. The past few eperiences were not good, the customer service was bad. I am forgiving and will go back to give them another shot.
Plan a date night and head out for some killer steaks! Keep in mind these ratings come from Yelp.
10 Best Steakhouses In Lansing
Bowdie's Chophouse - 320 E Michigan Ave Lansing, MI 48933
Monica A:
We split a cowboy ribeye because it sounded like more than enough meat for two people, and indeed, we did have some to take home.  However, it was so delicious that I was very disappointed when the DH told me he had finished the leftovers.  In fact the only complaimt I have about the steak is that it doesn't regenerate.  Once you finish your steak, you have to go back and buy another one.
Capital Prime - 2324 Showtime Dr Lansing, MI 48912
Dennis B:
The ambiance, the service, the staff, the excellent food, the beautiful background music at a level to allow conversation made for a memorable dining experience. The restaurant is upscale and overall provides an outstanding night out. Rebecca was our server and was superb! Looking forward to our next visit.
LongHorn Steakhouse - 5796 W Saginaw Hwy Lansing, MI 48917
Rachel T:
Very friendly and fast service. We ordered Tonions and they were amazing!!!!  rib-eye stake w mashed was best we've had at a restaurant. We also had Salad w salmon, the salad was so fresh and delish, but the salmon was cooked extra on one side, it kind of tasted bland. I would definitely give this place Another try.
Airport Tavern - 5000 N Grand River Ave Lansing, MI 48906
Andrew M:
Great place for a simple dinner. Their prime rib special and wet burrito are both great! Their homemade ranch dressing is the best!
Lucky's Steakhouse - 3554 Okemos Rd Okemos, MI 48864
Jennie Y:
Nice menu, good food, reasonably priced, with friendly service. Always a solid choice!
Ozone's Fire Food - 305 Beaver St Lansing, MI 48906
Jennifer R:
Stopped here on a Yelp search whim driving from Traverse City back to Columbus, Ohio. WHAT A TREAT!! Got the Brewhouse Mac & Cheese with smoked pork shoulder and BBQ sauce. It had amazing flavor, a great kiss of smoke and the right amount of cheese. Perfect cavatappi noodles too! The Corned Beef Ruben was utter perfection! Ratio of meat, cheese, kraut and sauce could not have been better and the still toasty rye bread sealed the deal making this sandwich a game changer when it comes to the Ruben connoisseurs of the world! The giant pretzel was true to it's word! Even with 4 people eating it, we still ended up taking a quarter of the pretzel to go. I enjoyed the tangy mustard while everyone else drowned their pieces in the heavenly beer cheese. And the pizza....where do I start?? Pepperoni 3 way is the ONLY WAY I want my pizza ever again! Steaming hot cheese pull on every piece, tasty red sauce with large, small and chunk pepperoni...OMG. We might have to send our high schooler to MSU just to have quick access to this place again! If you are a local, congrats on having an amazing food truck/Brewhouse so close to you. And if you are driving through looking for something memorable, STOP and enjoy!
Texas Roadhouse - 280 E Edgewood Blvd Lansing, MI 48911
Curt B:
Always a great time at Texas Roadhouse. The steaks are delicious, the drinks are made perfectly and the staff is the best. The bartender Brooke is always spot on, and always very friendly. Keep up the great work Texas Roadhouse, you are our local favorite.
Stillwater Grill - 3544 Meridian Crossing Dr Okemos, MI 48864
Larry L:
We stopped here quite simply because it was close to our motel. I enjoyed the best prime rib and asparagus I've ever had. And our waiter--David Michael--was terrific.
Steakhouse Philly - 3020 E Kalamazoo St Lansing, MI 48912
Madison M:
I recently used Steakhouse Philly to cater a business event. The management and workers were very friendly and great to work with. The food was phenomenal and everyone loved it. Great portions and delicious. The chicken kabobs, pita bread, Greek salad, and bread pudding were a huge hit. Will definitely be using this place for more events. Highly recommend for catering or dining in!!
Logan's Roadhouse - 5800 W Saginaw Hwy Lansing, MI 48917
Oanh K L:
We had been here once over a year ago and completely forgot about this restaurant until last weekend. Big restaurant and not so busy for a Sunday dinner. Beer deal for my husband 2.99$ for a 12oz Bud light. I couldn't eat seafood much since pregnancy but decided to try grilled shrimp again to see how I feel. The shrimp cooked well, didn't smell fishy and I was able to finish everything. My husband dish was gone too, the fillet was very tender and cooked to it perfection. I tried the lobster tail and it made me feel like a frozen lobster tail was cooked. Sweet potato with warm cinnamon butter is something very different with other restaurants that we enjoyed.
Deserted Lone Star Steakhouse, Jackson