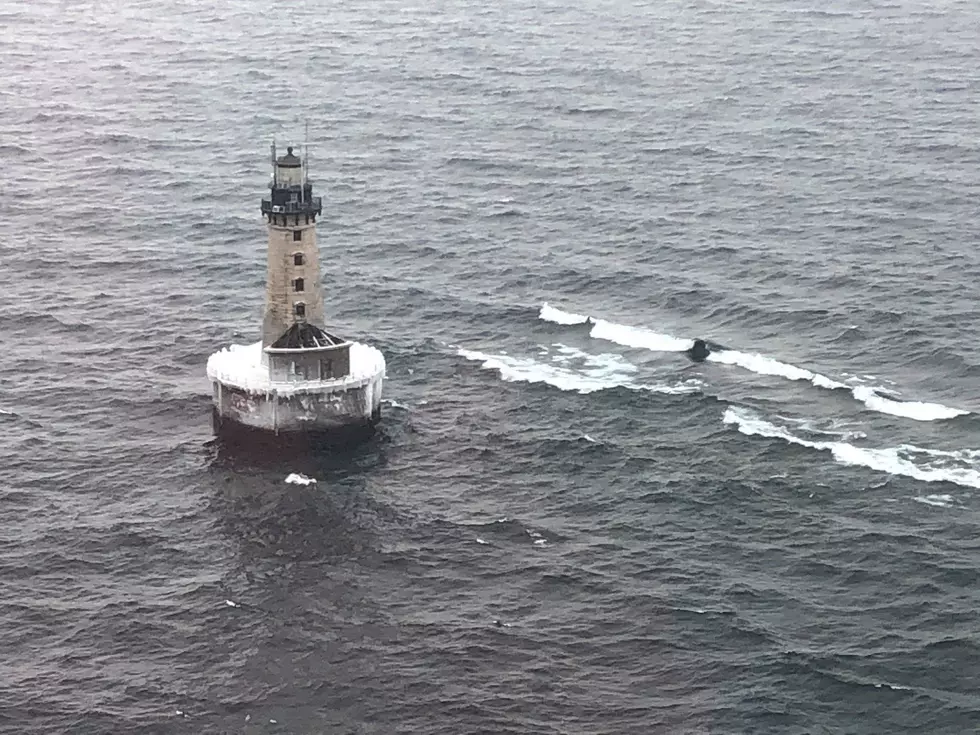 Coast Guard Rescues Broken Michigan Lighthouse
US Coast Guard via Facebook
The Coast Guard had to fly out to repair an automated lighthouse in Lake Superior after a storm left it in peril.
The lighthouse, the Stannard Rock Lighthouse, is notorious in Great lakes lore, being once dubbed 'the loneliest place in North America".
Even current Coasties call the place "Stranded Rock" because of its remote location and rumored it was a punishment tour of duty, as in "If you screw up badly enough in the Ninth District, they will send your butt out to Stranded Rock."
But when big waves blew out a window to the 153 year old structure, the Coast Guard Cutter Alder, along with air support from chopper BM-1 Campomizzi, were called on to perform repair service to the broken window, to save the electronic lighthouse equipment inside.
The US Coast Guard Station in Marquette also posted over the weekend about the many rescues Coasties have performed out to Stannard Rock when the old lighthouse was occupied by people. It was a notorious place that no one wanted to venture to:
Mariners dubbed it "one of the most treacherous reefs in the entire Great Lakes." The old keepers told terrible tales of life on the Rock. Violent northwest storms sent 30-foot waves smashing into the tower and spray cascading over the lantern room 110 feet above the Lake. Louis Wilks from Marquette holds the record for consecutive time spent on the Rock – 99 days. No other keeper even approached this remarkable feat. The men were rotated off the Rock, three weeks on and one off. In 1939, the U.S. Coast Guard took over the lighthouse and overwhelming loneliness remained a problem.
CHECK IT OUT: This UP Lighthouse is For Sale