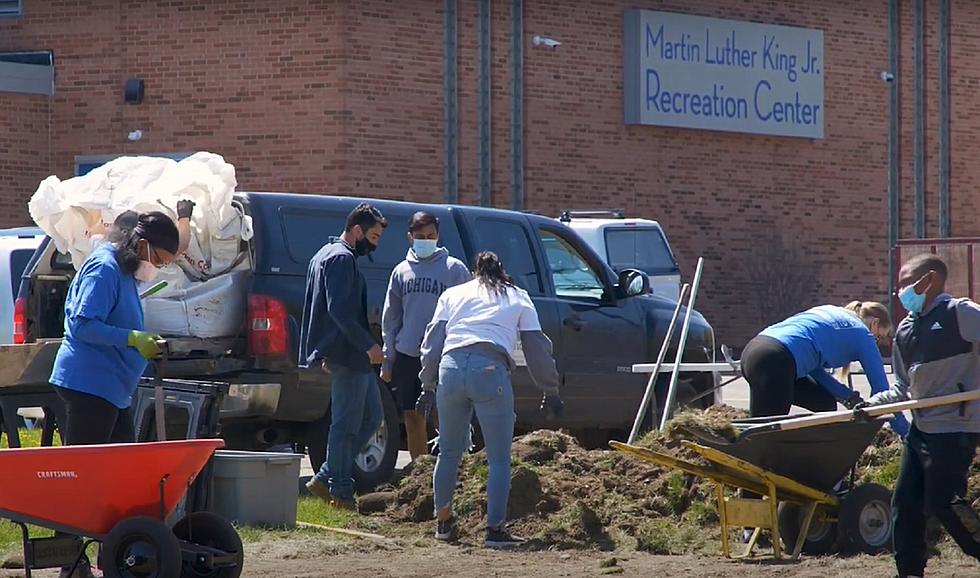 University of Michigan Grad Bringing Community Gardens to Jackson
Consumers Energy via YouTube
Community gardens are a really great way to not only bring people together for a common goal but also brings a new skill for some and food security for others and that is why this University of Michigan graduate is now bringing two to Jackson!
Purpose Of Community Gardens
The CDC defines community gardens as "collaborative projects on shared open spaces where participants share in the maintenance and products of the garden, including healthful and affordable fresh fruits and vegetables."
They don't absolutely have to be used to grow fruits and veggies, though. These are areas where the people in the community decide how it should be used, collaborated on and maintained.
For example, the CDC says it can be used to simply grow flowers, "beautify vacant lots", create green spaces or really anything as Soil Science Society of America says "Community gardens are where the residents of a community are empowered to design, build, and maintain spaces in the community."
Jacob Inosencio & Grow Jackson
When lifelong Jackson resident Jacob Inosencio graduated from University of Michigan, MLive reports, he worked on a farm and "set his sights" on founding Grow Jackson, a non-profit that focuses on addressing food insecurity in the area.
"I know about urban farms, community gardening and thinking about growing local food as a way of food sovereignty and food justice, meaning control over your own food supply," Inosencio told MLive. "So I moved home and this idea, I was starting to kick it around, just kind of took off last fall and here we are."
Grow Jackson is now about seven months old, according to MLive, but Inosencio hopes to make the project his full time job.
For now, the gardens are what MLive says is the "most visible" part of Grow Jackson's work but they also "rescue" food from being wasted in landfills by doing things like taking food grocery stores can't sell (dented cans, imperfect produce, etc.) and re-distributing it around the community.
Jackson's Community Gardens
The two gardens are brought to the area by Grow Jackson as well as partnerships with other community organizations like the Jackson YMCA and Together We Can Make a Difference.
The first garden, as reported by MLive, is sponsored by Consumers Energy and Henry Ford Allegiance. It is 8,000 square feet and is located at the Martin Luther King Jr. Recreation Center.
The second is at St. Mary Star of the Sea Catholic Church where they also own, sponsor and provide the water for the 4,500-square-foot garden.
Once the produce is grown and harvested, it will be sold at low costs at a farm stand at Martin Luther King Jr. Center.
If you are interested in helping out by either volunteering or donating CLICK HERE.
SEE MORE: Meridian Township Farmers Market
SEE MORE: Pictures From Horrocks Farm Market