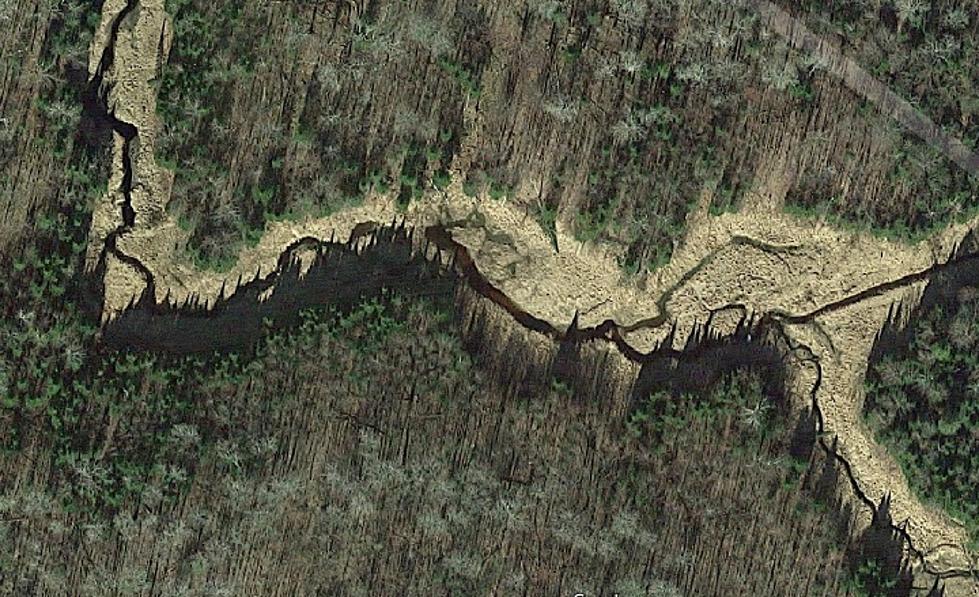 "Delirium Wilderness" in the U.P. is Named For Good Reason
Google Maps
How brave are you?
How much adventure can you afford?
I am not suggesting you explore this area, for it is a very easy place to get turned around and lost. There are hardly any pictures inside this place, as not many ordinary everyday people have entered.
This foreboding place in the Upper Peninsula has been named "Delirium Wilderness"...and for good reason. The name suggests that you'll become delirious trying to find your way out of there. Unless you are an experienced hunter or camper, don't go too deep into this swampy, thick forest.
There are some old logging trails and former dirt roads, but no hiking trails whatsoever. Visiting here in summer, you will get carried away by biting insects, thanks to the numerous swamps and marshes where they breed. And yes, there is quicksand...and no signs to warn you. There are people who venture into Delirium Wilderness, and they are mostly hunters and cross-country skiers. If you do take a trip inside, you will encounter old logging roads, identified by old tree stumps that were cut by lumbermen over 100 years ago.
As for wild beasts there are definitely black bears that you could stumble upon...as for cougars, it's possible but remains to be reported. However, bobcats and wolves roam the land.
Some trails that are marked on satellite maps go right through swamps, so DO NOT put your faith in them. The whole area was formed by glaciers, with the six-acre Delirium Pond and 80-acre Sylvester Pond reminders of the ancient glacial activity. The many creeks and rivers are home to all kinds of wild birds: cranes, ducks, herons, loons...the quiet of the swamps make it easy to hear their cries. The sounds of unidentifiable animals are also heard in the distance and darkness.
Wind whistles thru the cedars, aspens, pines, and conifers, making a trek through here even more eerie if you're here in the fall...or at night.
Again, I am not encouraging or suggesting you enter this precarious 11,870-acre area, but if you do, take all precautions necessary. Delirium Wilderness is located in Chippewa County within the Hiawatha National Forest.
Have any of you ever been here?
Delirium Wilderness
MORE UNIQUE MICHIGAN SITES:
The Highest Point In Michigan
Chunk of Pictured Rocks Breaks Off by Pontooners
Michigan's Best Caves
The Michigan Railroad That Was Never Used
15 Michigan Abandoned Sites