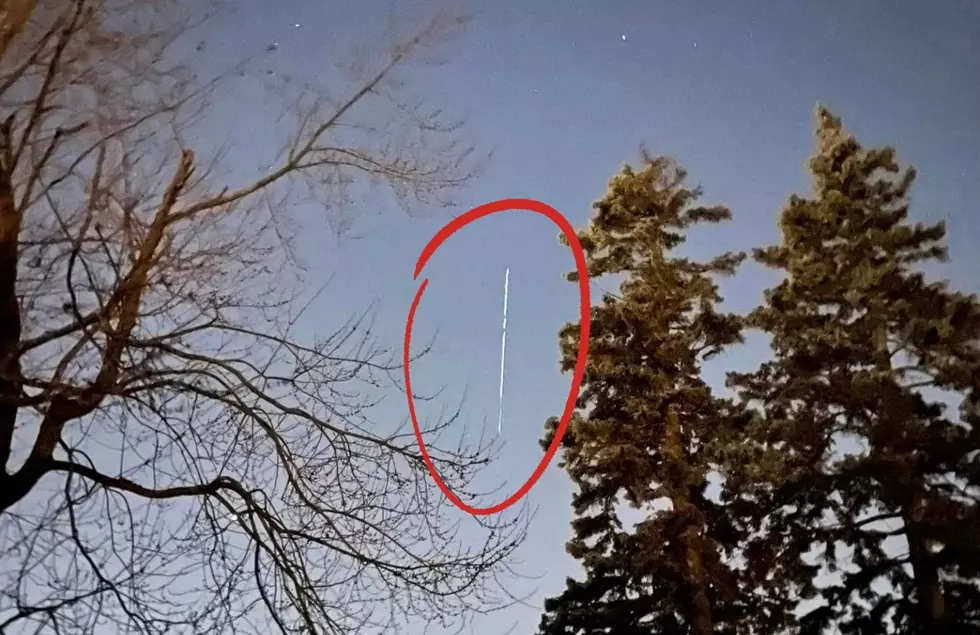 Did You See That Strange Light In The Michigan Sky?
Credit: Big Joe Pesh via Facebook
There have been a lot of people across the country looking up to the sky since a Chinese space spy balloon was shot down over the Atlantic ocean last week.
As efforts began to recover the downed spy balloon we had several more ballons over Alaska, Canada, and Michigan that have been shot down by the U.S. Military.
On Tuesday night around 7:50 pm, there were some strange lights over the West Michigan sky but thankfully they weren't from a spy balloon or a UFO.
The strange light people saw was something called Starlink.
What Is Starlink?
Starlink is the world's first and largest satellite constellation using a low Earth orbit to deliver broadband internet capable of supporting streaming, online gaming, video calls, and more.
Leveraging advanced satellites and user hardware, Starlink delivers high-speed, low-latency internet to users all over the world.
How Does Starlink Work?
Technology isn't my strong suit, but this is how Starlink works according to them.
Most satellite internet services come from single satellites that orbit the planet. As a result, the round trip data time between the user and satellite is high, making it nearly impossible to support streaming, online gaming, video calls, or other high data rate activities.
Starlink is a constellation of thousands of satellites that orbit the planet and cover the entire globe. Because Starlink satellites are in a low orbit, latency is significantly lower.
When Can You See Starlink In Michigan?
On Monday night at 7:50 pm, I was able to walk out into my backyard and see a long bright light in the sky.
The light was the sun reflecting off of the Starlink satellites making them visible to people like me on the ground.
If you're bummed you didn't see this happen on Monday night you still might have a chance to see it with your own eyes.
If you get a good picture I would love to see it. You can send me an email here
These 10 Rejected Michigan License Plates Are Hilarious
There are over 21,000 personalized plates that have been banned by the Michigan Department of State for being dirty, graphic, or hateful. These are some of them.
Grand Rapids Needs These Popular Restaurants And Businesses in 2023
These are the top restaurants and businesses people in Grand Rapids would like to see open up in 2023.
10 Old School Grand Rapids Menus Reveal How Cheap Eating Out Was Back In The Day
Check out these 10 old-school Grand Rapids menus that reveal how cheap eating out was back in the day.