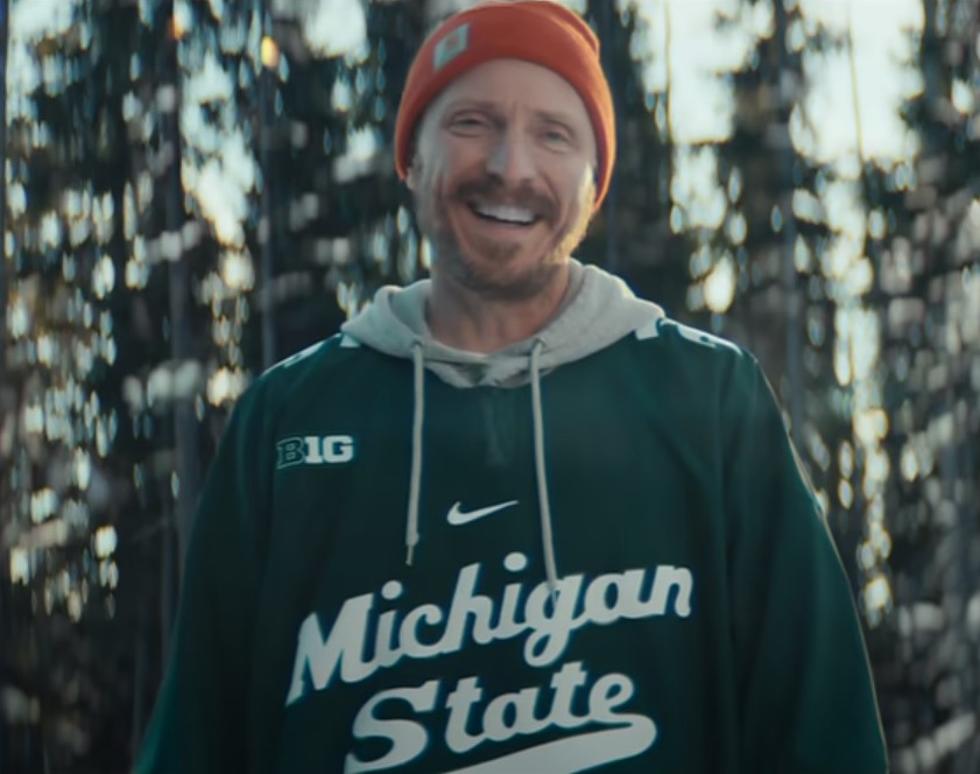 Did You See The Chevy Commercial With The Cat and Michigan State Jersey?
Chevrolet via YouTube
Did you hear the one about the guy, the cat, and the truck?
Or better yet did you see it?
The Chevy Truck folks are at it again.
I don't know if you saw the first one of these commercials.
It was here that people were introduced to Chevy's multiflex tailgate Walter the Cat.
Suffice it to say after the first round of introductions, people have gone Walter crazy.
So much so, they brought him back for round two. And if you watch carefully, there's a nod to the old Green and White in the second commercial which you absolutely can not miss. The video is up top. The Michigan State hockey jersey that's featured is below.
So what's up with the Walter phenomenon?
Well, Chevy hopes you at least paid attention to the truck for at least a couple of seconds.
It's Walter's second outing as a Chevy spokescat, having made his debut back in the Summer of 2021. Then, the automaker showed the go-getter feline getting to grips with the 2021 Silverado, as part of its Tokyo 2020 Olympic Games advertising. (Slashgear)
Fun fact, Walter is not CGI. As a matter of fact, for the first commercial starring this now uber-famous feline, no fewer than NINE CATS played the part.
For the original advert Chevy's agency, Commonwealth/McCann, used nine identical tabby cats to play the role of Walter, creative lead Gary Pascoe told Muse by Clio. Each furry actor had its own talents to bring to the set, a huge 100,000 acre ranch in Utah. (Slashgear)
The newest commercial dubbed "Walter in Winter" premiered this past weekend during NFL divisional playoffs.
We can only hope and pray that Walter returns BIG GAME weekend.
LOOK: Here are the pets banned in each state
Because the regulation of exotic animals is left to states, some organizations, including The Humane Society of the United States, advocate for federal, standardized legislation that would ban owning large cats, bears, primates, and large poisonous snakes as pets.
Read on to see which pets are banned in your home state, as well as across the nation.
LOOK: Here Are 30 Foods That Are Poisonous to Dogs
To prepare yourself for a potential incident, always keep your vet's phone number handy, along with an after-hours clinic you can call in an emergency. The ASPCA Animal Poison Control Center also has a hotline you can call at (888) 426-4435 for advice.
Even with all of these resources, however, the best cure for food poisoning is preventing it in the first place. To give you an idea of what human foods can be dangerous, Stacker has put together a slideshow of 30 common foods to avoid. Take a look to see if there are any that surprise you.
LOOK: 30 fascinating facts about sleep in the animal kingdom