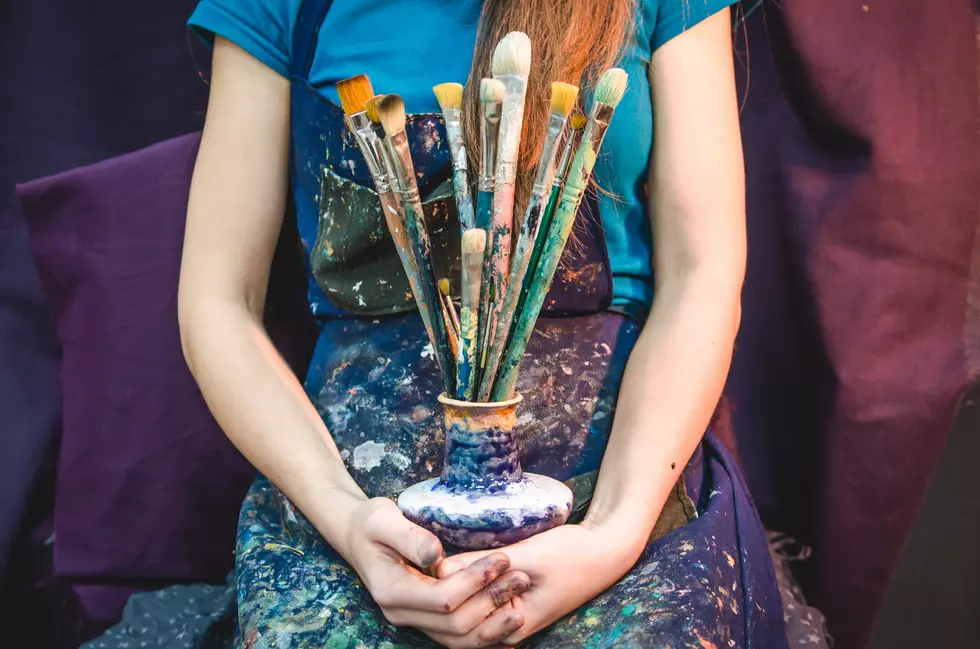 East Lansing Looking For An Artist to Paint a Mural
Anna Volobueva
One of the things that I noticed, and loved ,about moving to Lansing is all the artwork I have seen on buildings in Old Town, REO Town, and of couse where I live in Downtown Lansing. SO many talented artists in our communities. I was privy to watching an artist paint a new mural near my building at the new Capitol Market Downtown. It was so amazing and fun to watch it grow and come alive over the weeks. You can see a picture of it below.
So check this out, wins.com says The East Lansing Arts Commission (ELAC) is looking for an artist to create a public mural.
But not just any kind of mural,  they're looking for a mural that represents the country's cultural heritage and diversity, including Black, Indigenous and people of color as well as the LGBTQIA+ community. The mural should also celebrate the City's commitment to diversity, equity and inclusion, the importance that art plays in defining a sense of place and community and the diversity of the East Lansing community.
So here is the deal, artists have until 5 p.m. (EST) on March 23, 2021 to submit their qualifications. After the initial review of their qualifications, the East Lansing Arts Selection Panel will invite three to five artists to submit a full proposal.  
More information is available at https://www.cityofeastlansing.com/bids.aspx. or at  Michigan Inter-Governmental Trade Network Purchasing Group website.
The mural is supposed to go up this summer with a ceremony to boot. So if you are, or you know, a local artist get busy and good luck!
Five Artists Who Could Organize a Michigan Charity Concert
MORE TO EXPLORE: The Best Places for a Michigan Picnic
LOOK: 50 photos of American life in 2020