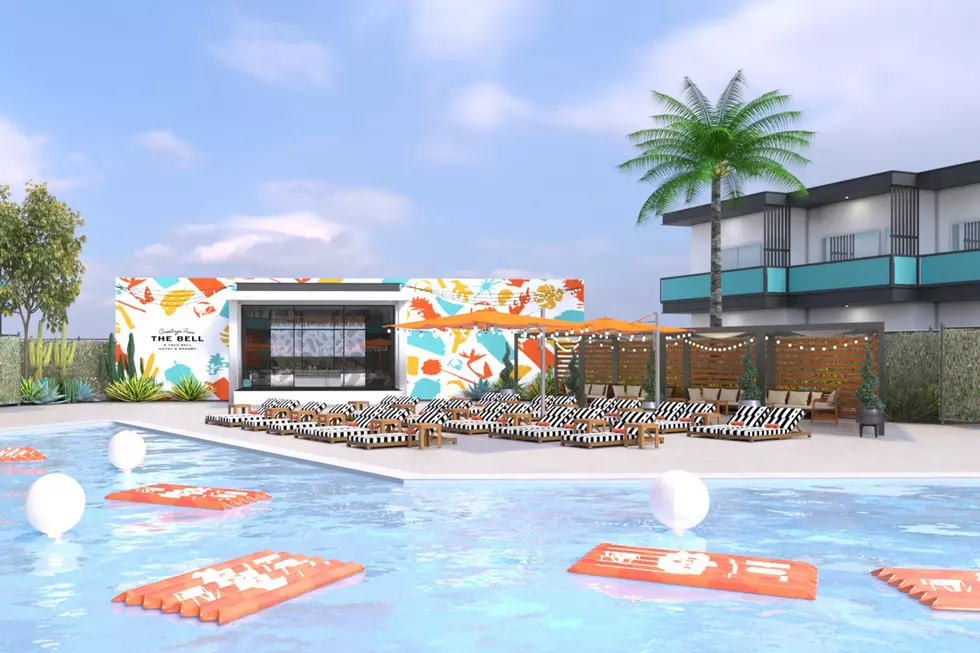 Everything You Need to Know About the New Taco Bell Hotel
Taco Bell Corp
Chalupa-lovers lost their minds when Taco Bell announced it was opening a pop-up hotel in Palm Springs, California last month, and now the hotel is ready to start taking your order... er um reservation.
As of Thursday, June 27th, you can book your stay through the company website with one small catch. The hotel is open for just four days -- August 8th through the 12th.  Guests at the hotel known as "The Bell: A Taco Bell Hotel and Resort," can expect Taco Bell room service, dive-in movies at the pool, and the "Freeze Lounge," dedicated to the Mountain Dew Baja Blast.
The fast-food lovers' hotel is complete with 70 rooms starting at $169 per night, and the décor can be described as Taco Bell chic. At the pop-up Taco Hotel, normally known as the V Hotel, they will offer four room types -- king bed with standard view, king with pool view, two queen beds with standard view or two queens with pool view. Due to the activities planned, officials say the event is best suited for guests 18 and older.
Guests will also be able to experience plenty of food options, including brand new items and menu surprises only available at the hotel during its short four-day run. So who's ready to make a run for the border and spice up their summer fun?