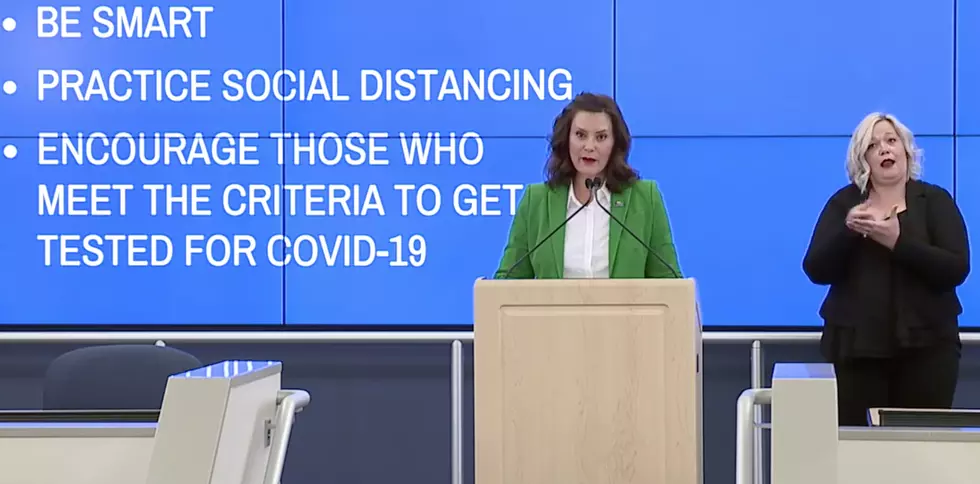 Governor Whitmer Lifts The Stay At Home Order – Now What?
Michigan State Police via Facebook
Out of nowhere on a Monday, we get a taste of freedom from the lockdown.
And just like that, we're at Phase 4.
Gov. Gretchen Whitmer lifted Michigan's coronavirus stay-at-home order Monday, letting restaurants reopen to dine-in customers next week and immediately easing limits on gatherings while keeping social-distancing rules intact. (WILX)

 
Next, according to the MI SAFE START PLAN, we are now at Phase 4. We join Northern Michigan who got moved into this phase two weeks ago.
4. Improving: Epidemic clearly decreasing and health system capacity is strong with robust testing and contact tracing. Additional businesses can reopen given adherence to strict safety measures. (Michigan.gov)
What does that mean for us?
Some businesses where close contact is necessary — gyms, hair salons, indoor theaters and casinos — will remain closed.
Retailers can reopen to customers without an appointment on Thursday and restaurants can offer dine-in service on June 8 — both with capacity limits.
Day camps for children and pools can open June 8.
Groups of up to 100 can gather outside with social distancing, up from a threshold of 10.
In-home services such as housecleaning can resume.
Gyms and fitness centers can offer outdoor activities such as classes, practices, training sessions and games as long as participants, coaches and spectators stay 6 feet apart. (WILX)
The Governor hopes we will be at Stage 5 by the 4th of July. And everyone is still encouraged to wash their hands, practice social distancing, and we you face masks/coverings.
What we are doing is working. And allowing us to move forward to fully reopen the state. Now is not the time to let up and act like this pandemic is over. Far from it. We still must remain diligent.
Enter your number to get our free mobile app
MORE: Things About the Quarantine That I'll Miss