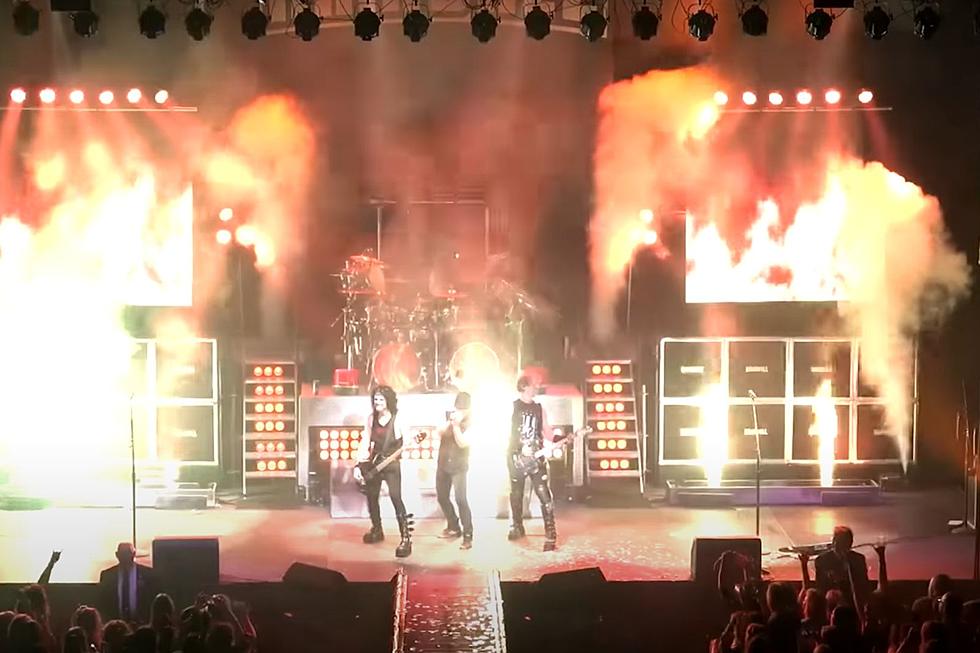 Hairball Is Coming To the Lansing Center on March 31!
via YouTube/Hairball Online
Are you ready for a fun night of 80's rock? Hairball is coming to the Lansing Center on Friday, March 31!
It's time to make plans for a night of some of the best rock ever engineered. Grab your old 80's outfits, wear them proudly and come throw the horns in the air. Hairball has been doing this for 23 years. Let's get to know Hairball a little bit more so you can know what you can expect.
A band puts on a concert - Hairball puts on an event! Hairball is a Rock & Roll experience you won't soon forget. The lights, sound, smoke, fire, bombs, and screaming hoards of avid fans...to merely call it a concert would be like calling Mount Rushmore a roadside attraction!

Vocalists Kris Vox, Dave Moody, and Drew Hart lead the band through a 2+ hour, mind-blowing, and dropdead accurate homage to some of the biggest arena acts in the world. Van Halen, KISS, Motley Crue, Queen, Journey, and Aerosmith are but a few of the acts fans will see brought to life. The Hairball stage becomes an entirely new rock concert before your very eyes countless times throughout the night.

The motor that drives the Hairball dragster consists of HBK on the electric bass, Billy on the drums, and Happy on the lead guitar. These Rock & Roll soldiers pride themselves on nailing some of the most memorable licks and chops of all time, while adding their own style and flare that they've cultivated over decades of tireless performing. This isn't a side job. These guys eat, sleep and breathe Rock & Roll!

2023 finds Hairball celebrating its 23rd year of rocking hundreds of thousands of people across the country.

 
Check out the video and grab your Aqua Net, dress the part and come sing and dance to your favorite 80's rock n roll. Let's relive the greatest decade of rock!
Get your tickets now! Make it a night out in downtown Lansing before and after the show. Be prepared to relive the show the next day when you are telling all of your friends about it that SHOULD HAVE GONE.
I'm coming to the show and plan on having a great time with YOU on March 31st at the Lansing Center.
Get YOUR tickets now! Grab some of your best friends that you grew up with in the 80's and relive the past! Mojo here, I can't wait to see you at the show.
Seven Times the Ohio State University Marching Band Played Classic Rock
Every Michigander is born with a hatred of Ohio State. We have a sliver of proof that something good may indeed come out of Columbus once in a while. In October of 2021, the Buckeyes performed a
tribute to Rush
at halftime. Crank it up as we found seven more performances of the Buckeye marching band belting out classic rock staples.