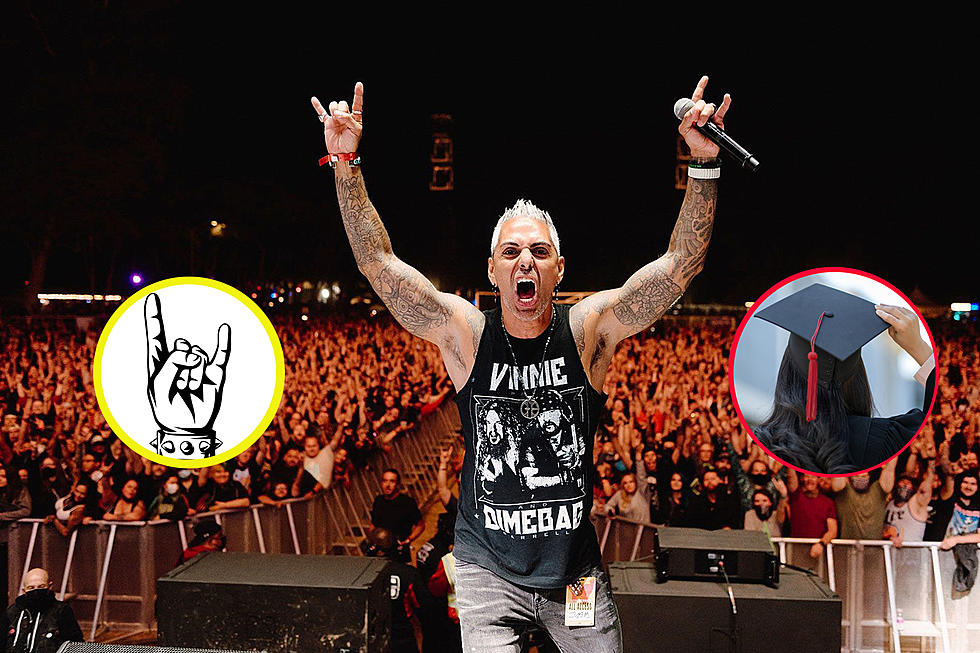 How Loving Metal Can Help You Earn a College Scholarship
Nathan Zucker for Aftershock Festival / Getty Images
Love metal? We're guessing if you're reading Loudwire, the answer is "yes," and that love of metal could help you earn some financial backing for college if you're an aspiring health care or physical sciences student. The man behind the money is none other that SiriusXM's "metal ambassador," Jose Mangin, who has started up the "Headbang for Science" scholarship.
This year has $33,000 of scholarship money, with three students being awarded $11,000 apiece to help pay for their college education.
"Finally diehard Headbangers can achieve national recognition and monetary rewards for their educational achievements," said Mangin. "I want to encourage students to excel in school, love their Metal and give them financial and motivational support towards a successful future in healthcare/science."
The choice of field is a personal one for Mangin, who studied Chemistry at the University of Arizona before going to grad school for Pharmacy at the University of Tennessee. Though sharing his love for metal is his current career path, the SiriusXM DJ says, "I wouldn't have this blessed career and life if it weren't for my pursuit of a Pharmacy degree. I owe everything to my education."
READ MORE: 10 Metal Bands You Can Get an Education From
In deciding to give back, Mangin founded Headbang For Science Inc., a 501(c)(3) nonprofit organization (Federal Tax ID# 47-1927892) dedicated to funding the education of Metalheads studying the sciences.
How Do You Apply for the Headbang for Science Scholarship?
The scholarship is available to all high school seniors, four-year undergraduate students, or graduate students who are pursuing degrees in healthcare or physical sciences that possess a passion for heavy metal and have a 3.0 GPA or higher.
Fittingly, to apply you must answer five questions in 666 words or less. Those questions are the following:
1. Tell us about yourself.
2. What are your academic and professional goals?
3. Why do you need this scholarship award?
4. How are you planning to pay for your education?
5. Tell us what Heavy Metal music means to you.
Easy enough. If you're a metal loving student and you fit the qualifications, get started on your application here.
11 Super-Genius Rock Stars Who Have a PhD