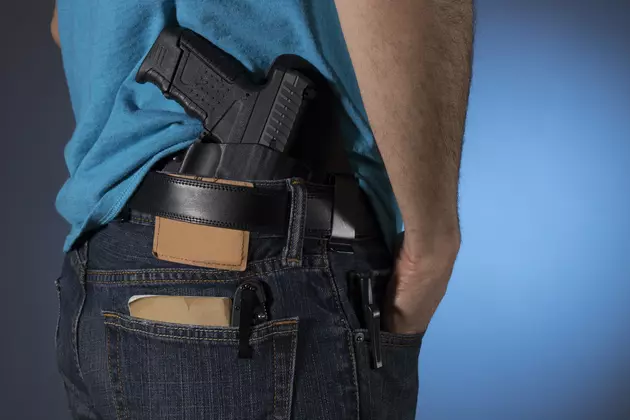 Indiana Man Accidentally Shot Himself In The Groin Thursday
Getty Images/iStockphoto
That moment when your gun slips from your waistband and shoots you in the junk.
I want to make this clear.  I'm not making fun of this guy.  He owns a gun.  I'm not a fool.
Now that we have that out of the way.  According to WishTV.com,
Marion Police Department issued a news release via Facebook that said Mark Anthony Jones did not have a license for the Hi-Point 9mm gun he was carrying.

Jones, in the emergency room of Marion General Hospital, told police he was walking about 6:44 a.m. Thursday on a riverside trail near the Marion Girl Scout Cabin. That's west of the Washington Street bridge over the Mississinewa River. He said when the gun began to slip from his waistband, he reached to adjust the firearm and it discharged.
Alright guys, you may not want to read this part.  The bullet from Jone's 9mm entered above his penis and exited through his scrotum.
I just can't believe this guy had the cojones to carry firearm without a license.
---