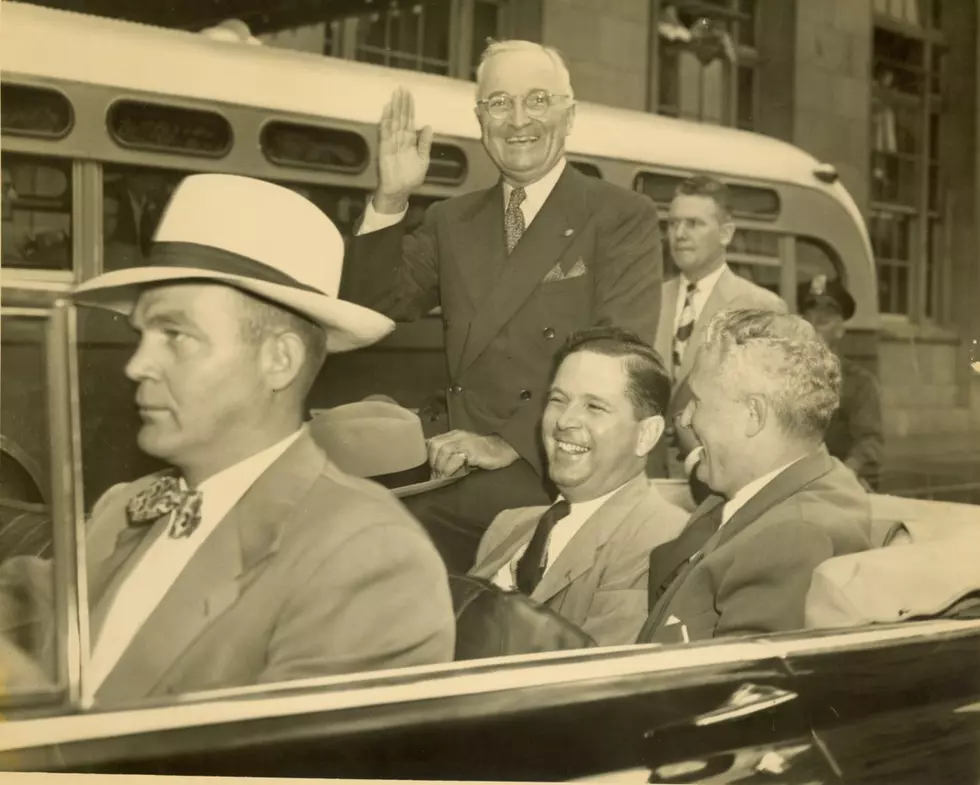 Is Grand Rapids a Presidential Visit Kind of City? Sometimes!
David Morgenstern/Facebook
This is a fun bit of history because Grand Rapids has historically been one of Michigan's leaders in attracting politicians running for national office and bringing their campaigns here. But, what happens after they're elected? Do they come back?
Of course, we are so proud to be the home of President Gerald Ford, but as far as I can tell, he was never able to visit Grand Rapids during his short time in office.
Today it would be a security nightmare and the President would be kept far and away from most people. But, back in the '40s, well, it was different.
My friend David Morgenstern turned up some historical pictures of President Harry Truman, riding through downtown Grand Rapids in the above photograph in 1948. It was a morning visit during his campaign for re-election as he, when Vice President, had assumed the Presidency when President Roosevelt died in 1945. In '48 he was running against Thomas Dewey, who many thought would win, and we all know how that turned out.
PRESIDENT TRUMAN WITH CLASSIC CHICAGO TRIBUNE HEADLINE
The Chicago Tribune went to press a bit too early with their headline. When all the votes were counted Truman had won with over 300 electoral votes.
PRESIDENT TRUMAN IN GRAND RAPIDS
Thousands turned out to hear the President speak in downtown Grand Rapids. It was a different time back in the '40s. Check it out - no bulletproof shield in front of the President, no masses of Secret Service lurking about, and the crowd was up close.
John F. Kennedy was here, but before being elected, and maybe some others campaigned here too, but what about a sitting president?
Only four that I've discovered have campaigned or visited Grand Rapids while in office. President Truman of course, President Reagan, President Bush (W), and President Trump.
It's a nice little historical blast from the past.
Inspirational Quotes From Gerald R. Ford