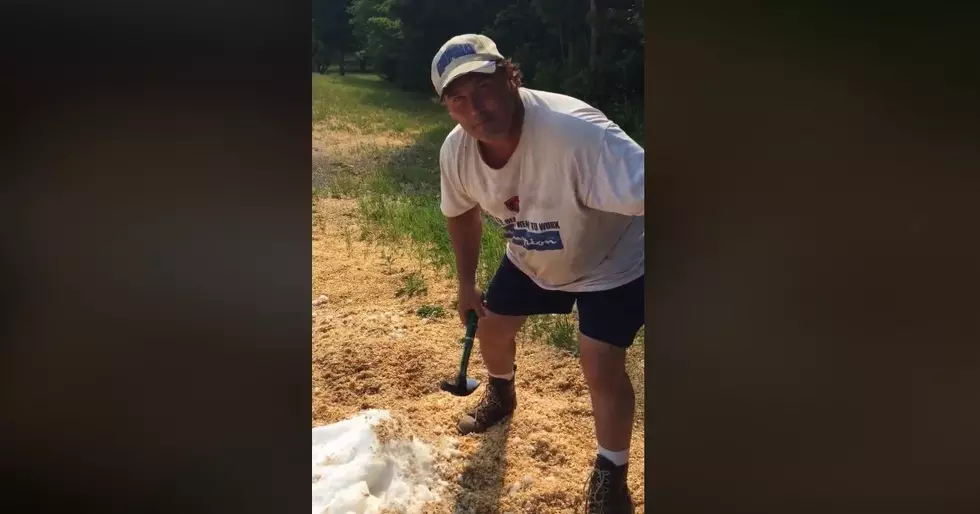 It's the End of July and This Patch of Snow Still Exists in Michigan's Upper Peninsula
Sandra Turnquist via Facebook
It hasn't snowed anywhere in Michigan for months. Yet, inconceivably, there is a patch of snow still to be found in Northern Michigan's Keweenaw Peninsula.
The video popped up on Facebook on the 24th of July where a Yooper named Mark leads you to his discovery, a patch of snow, likely a last gasp of pack from a plow pile. The snow is buried under what looks like sand or sawdust which clearly acted as an insulator.
The video location is Mohawk and Yoopers from far and wide chimed in after watching the video:
Cover it back up with the sawdust and it will still be there in August

It can be found under sand dunes all summer long if you dig in the right spot.

That's a true upper. Snow in July and a beer in the pocket.

The old ice blocks used in ice boxes(refrigerators) were in sawdust. No surprise that snow is still in your yard.