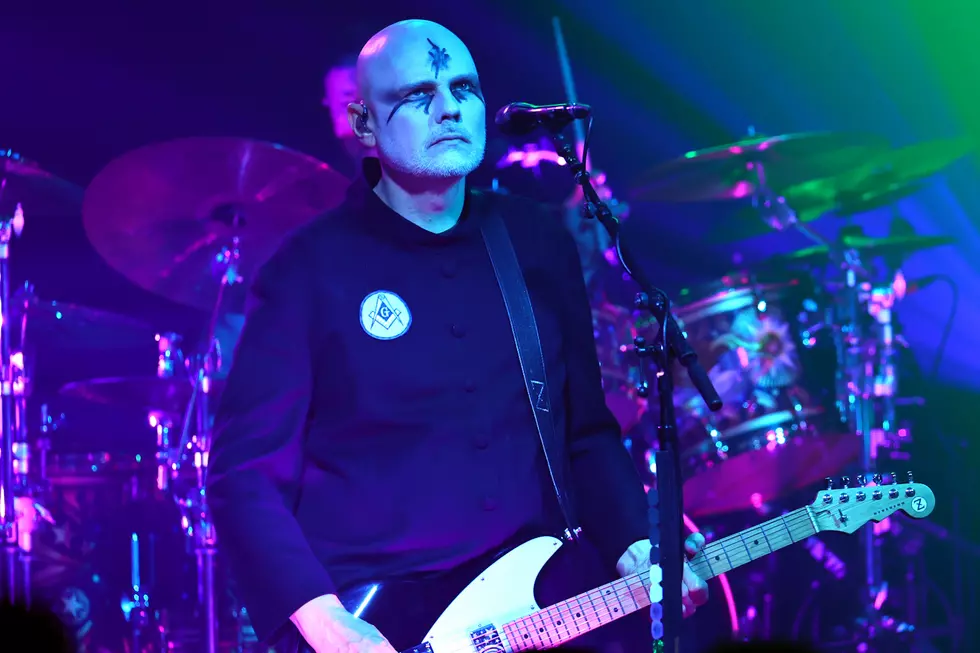 Billy Corgan Paid Hacker's Ransom to Stop Smashing Pumpkins Leak
Theo Wargo, Getty Images
Billy Corgan has revealed that he had to pay off a hacker to prevent the early release of Smashing Pumpkins' new material.
The situation evolved roughly six months ago while the band was mixing and mastering material for its three-part rock opera, ATUM. During a recent interview with KROQ's Klein Ally Show (which you can hear in full below), Corgan explained that a fan alerted him via Instagram that a hacker had gotten ahold of some tracks.
"They were all probably the most catchy, single-y type songs," the Smashing Pumpkins frontman admitted. "So it's like, not only is it six months too early, you're pretty much giving away the album before you even have a chance to set your feet into the ground. Somehow, some hacker was offering the files for money, and we were able to trace it and pay off and keep it from leaking. The FBI got involved … I don't know how they got what they got."
Corgan further noted that he paid the ransom "out of my pocket," and that the hack was not limited to Smashing Pumpkins' material. "It was a mercenary person who had hacked somebody — I don't want to say who — and they had other stuff from other artists," he explained. "It wasn't like some Pumpkins fan who was hellbent on breaking it on Reddit. Somehow, they gave some information that allowed the FBI to track them."
According to Corgan, the hacker was also holding onto "classic stuff from bands of the past, probably doing reissues." As for the status of the investigation, the singer admitted he wasn't sure if the cyber criminal had been charged or punished.
The third and final act of ATUM arrives today. Smashing Pumpkins will launch a headlining tour beginning in July.
Smashing Pumpkins Albums Ranked
Everything is cyclical is Billy Corgan's world, no entryway ever fully shut. As a wise man once sang, "The End Is the Beginning Is the End."