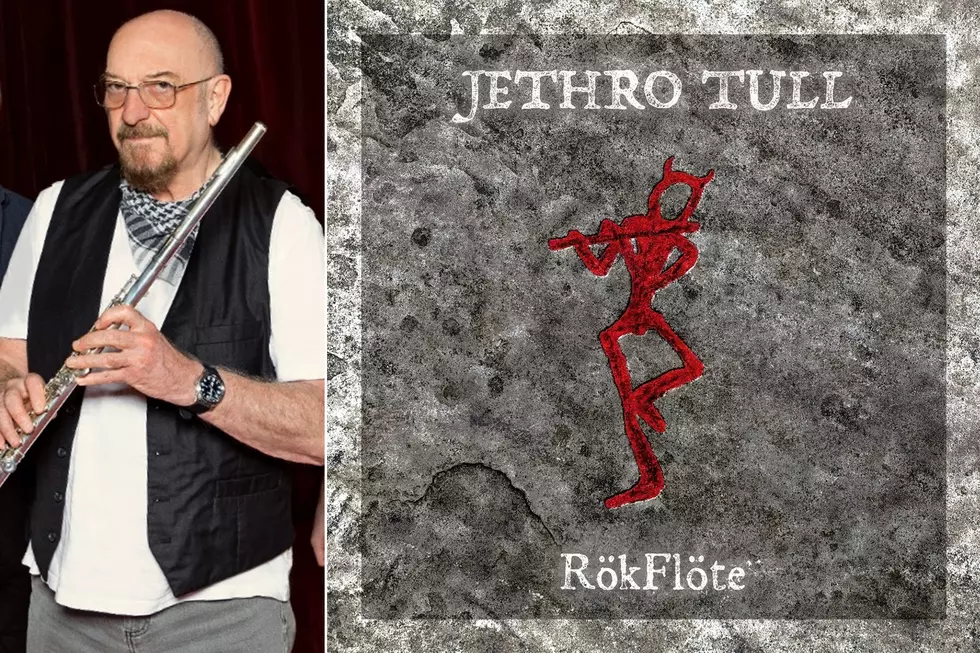 Listen to Jethro Tull's New Single 'The Navigators'
Chipster PR / InsideOut Music
Jethro Tull has released "The Navigators," the latest single from their upcoming RokFlote album.
With references across several of the band's musical eras, Ian Anderson and the band present a lively and almost playful take on rovers of the high seas, with flute and synth emulating the motion of the waves. It's a new take on a lifestyle Anderson has explored before; this time it's a tribute to the many types of people who "live to roam" and return with "tales of valor, harsh and virile."
You can listen to "The Navigators" below.
The song follows "Ginnungagap," Jethro Tull's first preview from RokFlote. Frontman Anderson revealed how he devised the title for Jethro Tull's 23rd album.
"I started with the idea of a predominantly instrumental album for rock flute – as in rock music," he explained in a press release. "When the subject material of the album presented itself, I was drawn to the term Ragnarok from Norse mythology – their version of apocalyptic end times or Biblical Armageddon. The 'final showdown' scenario is ubiquitous and inherent in Hinduism, Christianity and Islam, for example."
He added that "Ragnarok translates as 'destiny of the Gods,' the 'rok' part meaning destiny, course, direction. With umlaut firmly in place, courtesy of the Germanic origins of Old Norse, Flute became 'flote' in keeping with the spelling. With me so far? I just can't miss the glorious opportunity for a good and legitimate umlaut."
RokFlote comes out on April 21 and is available for preorder now in a variety of formats. Jethro Tull will begin a tour throughout Europe in March, with dates continuing into September.
Top 50 Progressive Rock Artists
From Kansas and Can to King Crimson and Curved Air.