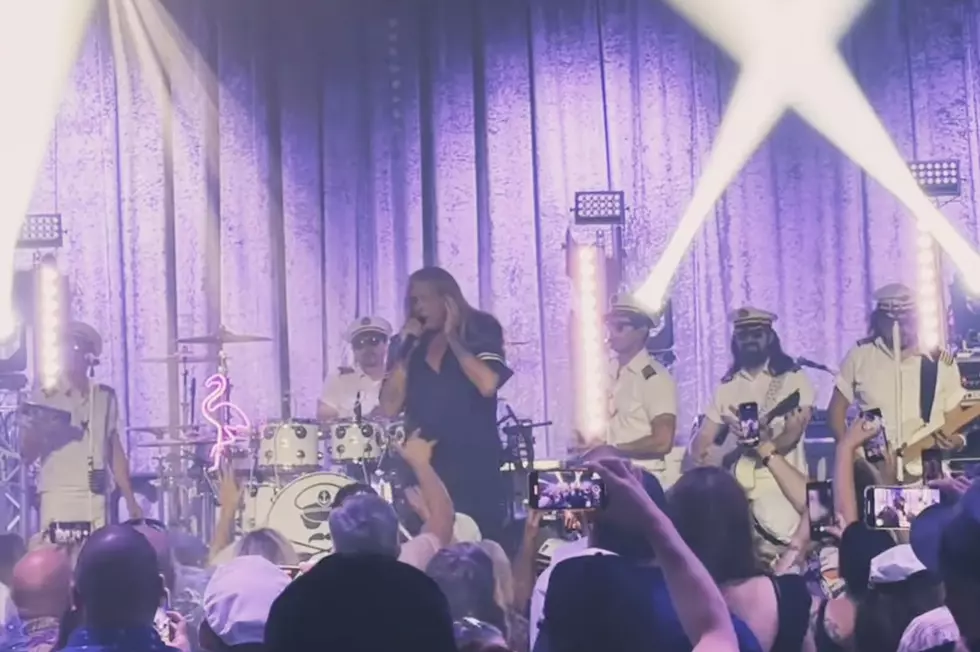 Watch Sebastian Sing 'Hotel California' With Yachtley Crew
YouTube
Former Skid Row singer Sebastian Bach recently took a break from his typical hard-rock duties to join soft-rock cover band Yachtley Crew onstage for a rousing rendition of Eagles' "Hotel California."
You can see the video of the performance below.
The impromptu jam took place earlier this month at the Kaos Dayclub and Nightclub at the Palms Casino Resort in Las Vegas. Bach uploaded the video to his YouTube channel on Tuesday.
"We had an amazing time with Yachtley Crew," he wrote in the video description. "I apologize I didn't get the words perfectly correct, but I had no idea I was going to be singing with these guys — they just asked me out of the crowd and we did our best! Everyone present had a lot of fun and that is what counts. Thanks to Yachtley Crew for the hospitality — give me a heads up next time, I love this music!"
The singer expressed his love for soft-rock classics before the band began playing. "You know why I love this music? Because this is the music that my mom and dad played in my car when I was a little kid!" he exclaimed. Bach also led the audience in a "Crew" chant that inevitably led to him singing Motley Crue's "Shout at the Devil," to which a member of Yachtley Crew deadpanned, "Wrong Crue."
Bach is no stranger to performing classic rock covers, as he's been incorporating Rush's "Tom Sawyer" into his solo sets for years. Last November, he performed on the annual Kiss Kruise and covered Van Halen's "Ain't Talkin' 'Bout Love," Led Zeppelin's "Whole Lotta Love," Motorhead's "Ace of Spades" and more with help from Tracii Guns and Stryper's Michael Sweet.
The Best Song From Every Eagles Album
Which ones go the distance?