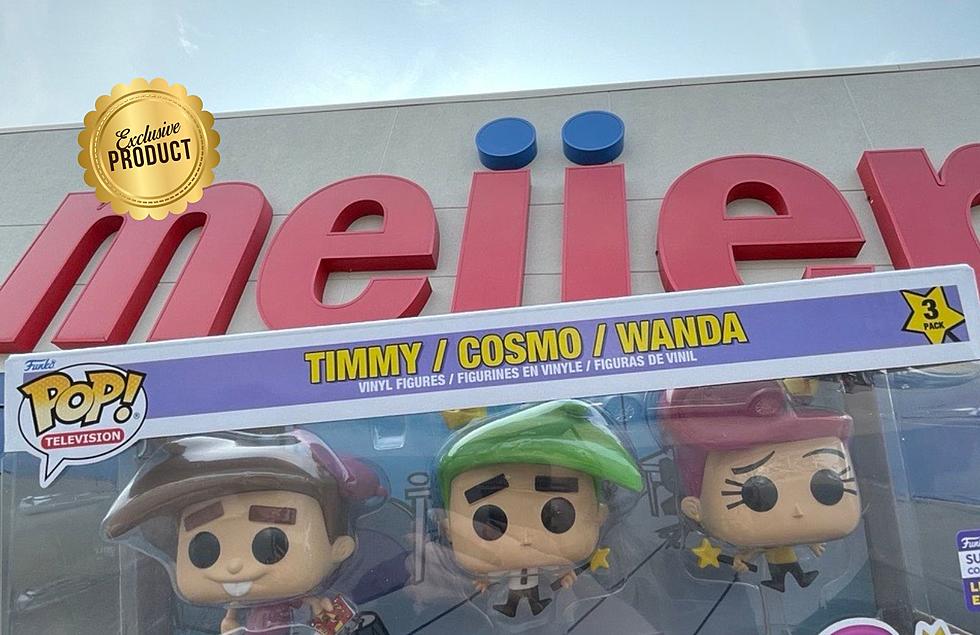 Did You Know That Meijer Has Their Own Exclusive Funko Pop Figures?
Meijer on Twitter / Canva
You've probably seen them on store shelves almost everywhere you go (or maybe you have a few of your own). Funko Pop vinyl figurines are a fixture in modern pop culture, as they have one for nearly every character and IP that you can possibly imagine.
Whether you're a fan of comic books or TV shows like The Golden Girls, there is one that would probably fit your fandom:
But one of the most fun things for the people who collect these figures is the fact that some of them are what they call 'exclusives', which means you can only get them a certain stores or events, and once they're gone, they're GONE.
And while big nationwide chains like Hot Topic, Walmart, FYE and Target all have their own exclusives.
I just learned this week that our very own humble midwest box store Meijer actually has had a couple of exclusive Funko Pops of their own
The first one is from Cars 3, where Meijer Stores offered a Primer Grey version of Lightning McQueen back in 2017, which is a nod to the beginning of the movie where Lightning McQueen finds himself without paint due to a crash he has.
But that one isn't the only one, there is a new one coming to Meijer Stores in early august that may have cartoon fans scrambling to grab theirs before they sell out.
Yes, Meijer is now going to offer an exclusive Fairly Oddparents 3 pack for fans of the show.
It was also showcased at San Diego Comic Con, but if you're like me and didn't make it to the biggest comic book event of the year, you can find it on store shelves here in Michigan on August 1st.
Collectors are already scrambling to add this one to their collection before it's even available, so you better act fast if you want one for yourself or anyone else you know.
See Your Favorite 'Yellowstone' Characters As Funko Pops
Funko Pop has released its line of Yellowstone characters. The company has created figurines depicting the Dutton family including John Dutton, Beth Dutton, Kayce Dutton, Monica Dutton and Rip Wheeler.