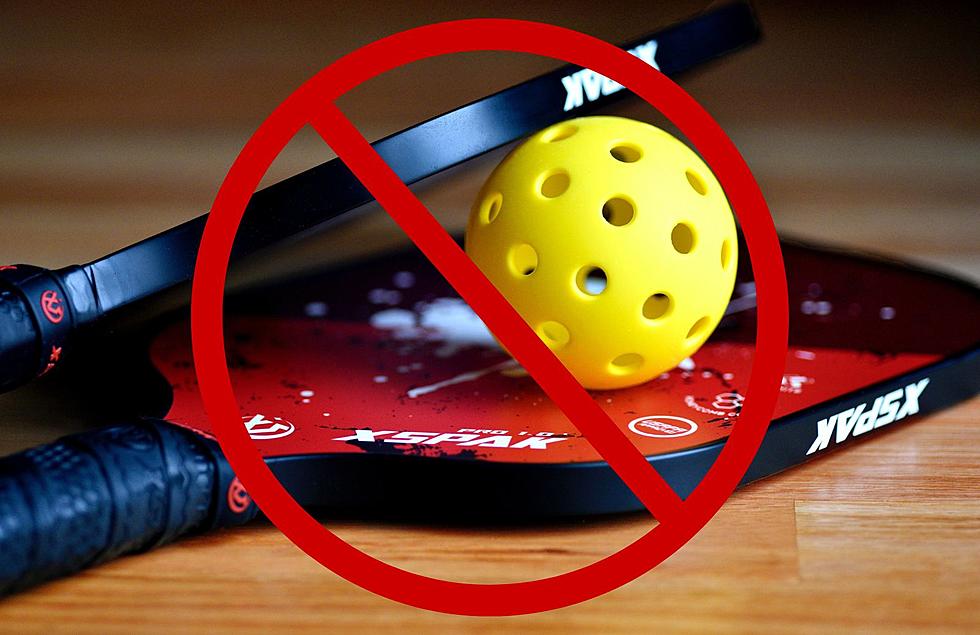 Pickleball Problem: One West Michigan City Has Had To Shutdown Its Pickleball Court
canva ben hershey via unsplash pickleball
A West Michigan city has a pickleball problem on its hand.
What's the problem? and what the heck is pickleball?
Here's what you need to know.
What Is Pickleball?
Pickleball is a sport that combines elements of tennis, ping-pong, and badminton.
It is played on a badminton-sized court with a slightly modified tennis net, using a paddle and a plastic ball with holes
How Do You Play Pickleball
The ball is served diagonally to the opponent's service court underhanded without bouncing it off the court.
Players on each side must let the ball bounce once before volleys are allowed, and there is a seven-foot no-volley zone on each side of the net to prevent "spiking".
The server continues to serve, alternating service courts, until he or she faults.
Points are scored by the serving side only, and the first side scoring eleven points and leading by at least two wins the game.
Pickleball Problem In Walker
The city of Walker, Michigan has temporarily closed its tennis courts due to "unauthorized" pickleball games.
Neighbors have complained about the noise generated by the sport, leading to the decision to no longer allow pickleball at the park.
Despite posted signs, some pickleball players have continued to play on the tennis courts and even brought their own nets.
You can keep up to date with what happens next by following the City of Walker on Facebook
25 Things Michigan Is Known And Famous For
Michigan is known as the Motor City and is home to Motown. But that just scratches the surface of what the Mitten state is known and famous for.