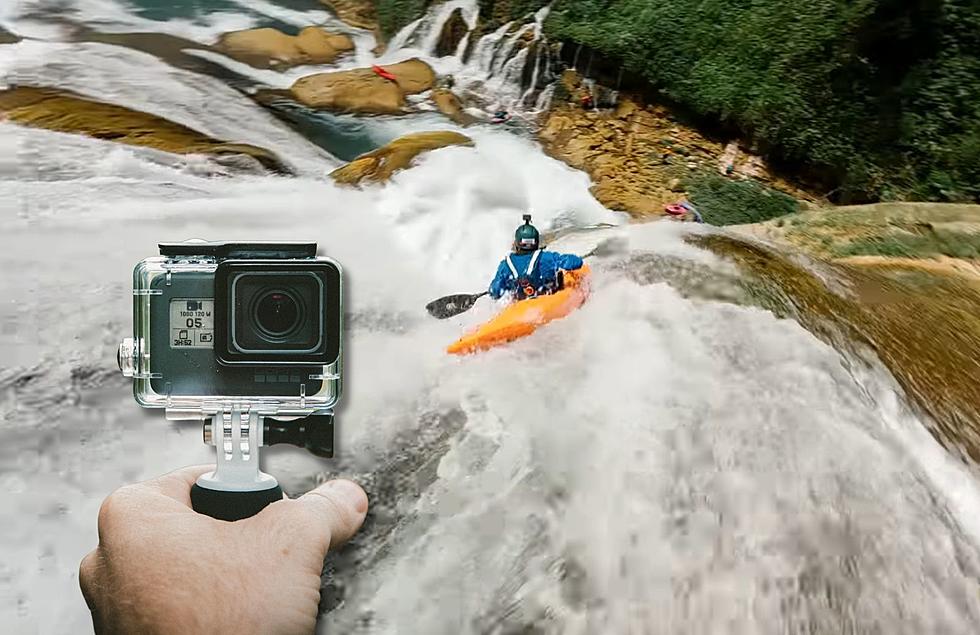 South Haven to Worldwide: Meet the Michigan Winner of GoPro's Million Dollar Video Challenge
Gopro / Canva
The GoPro camera was released in 2002, and since then, they have revolutionized the way people capture the world around them. This tiny, mostly indestructible camera, can go anywhere. And people across the world have tested it's limits by taking it flying through the air, deep into the ocean, and even face to face with some crazy creatures.
And one South Haven man's big adventure ended up landing him a lot of cash thanks to a contest from the makers of the GoPro camera.
Brandon Reick submitted one of the over 42,000 entires to this year's GoPro Million Dollar Video Challenge. Every year, GoPro collects footage from users around the world to create a highlight reel of all of the incredible things they accomplished (and filmed) using their camera.
Brandon's video of him paddling through some intense rapids at the 1:22 mark (The video is cued to start there, for you.)
He was one of 55 entries from 21 countries selected to make the cut for this year's highlight reel, which is full of incredible shots from deep in the ocean, to bikes and people flying through the sky.
Of the 55 winners, they will each split the $1 million dollar prize, meaning that Brandon should be walking away with a little over $18,000 before taxes. While it's not quite a million bucks, it's still enough to help fund at least a few adventures for him to film in the future.
Congrats to Brandon for his win, and for putting South Haven on the map for the rest of the world with his incredible footage.
LOOK: Most Common Jobs 150 Years Ago in Michigan
Stacker
compiled a list of the most common jobs in Michigan 150 years ago using data transcribed from the 1870 U.S. Census.