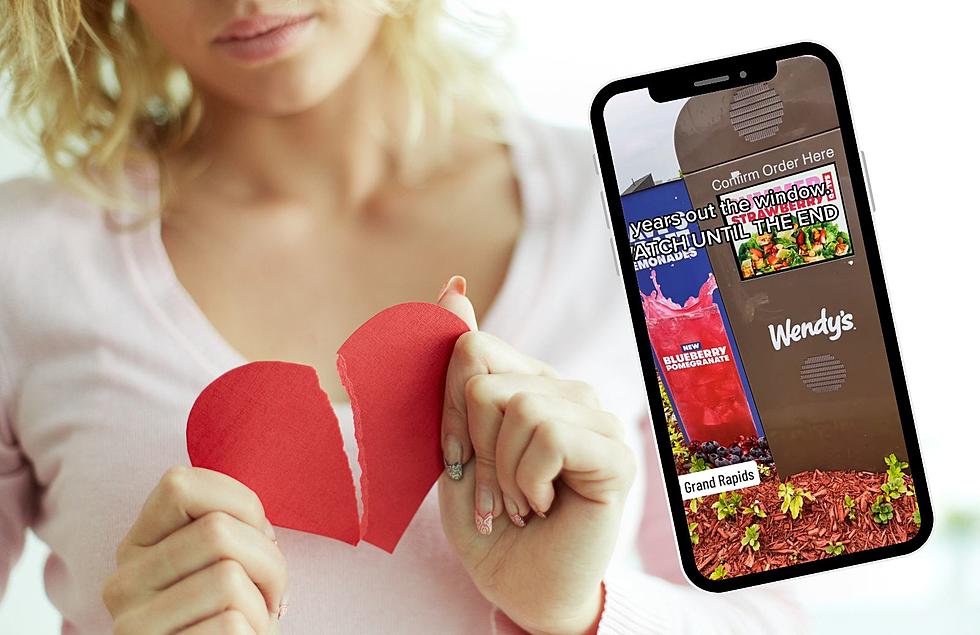 Viral Sensation: Grand Rapids Woman's Epic Breakup with Cheating Boyfriend
badassqueenfrom616 on tiktok / Canva
Breakups suck, but we are all hoping that we don't end up with a messy one that everyone in Grand Rapids hears about.
A (mostly) anonymous woman named Dianne got revenge on her (now ex) boyfriend recently when she dumped him in the most humiliating way: at work
But he doesn't work in an office. Her ex named Tyree works at one of the Wendy's locations here in Grand Rapids, and she drove up to the speakerbox to give him the bad news himself, as shown in a reposted (NSFW!) tiktok video.
"Hi, my name is Dianna, and my boyfriend Tyree works here... he's been cheating on me with a girl who works here for the last month. Could you let him know all of his [stuff] is out here next to the dumpster? Thanks!"
and then she just drives off, probably off to start her new stress free life without her supposed cheating man.
And if you think it's a bluff, Dianne also posted part of the story from her own page, which is also going viral right now.
First, she posted herself actually opening her trunk and dumping all of his stuff outside the Wendy's location. The haul included suitcases full of clothing, his PS4, and even some of his prized sneakers.
(Hopefully he got to them before the dumpster divers found his stuff.)
Then, she shared the messy screen shots from their relationship falling off, to prove that she wasn't going to put up with it or take him back (And good for you girl- you deserve that respect!)
So, if you're planning on doing the unspeakable- don't forget the story of Dianne and her dumpster drop off. You don't want to be the next famous person on Grand Rapids tiktok.
25 Things Michigan Is Known And Famous For
Michigan is known as the Motor City and is home to Motown. But that just scratches the surface of what the Mitten state is known and famous for.