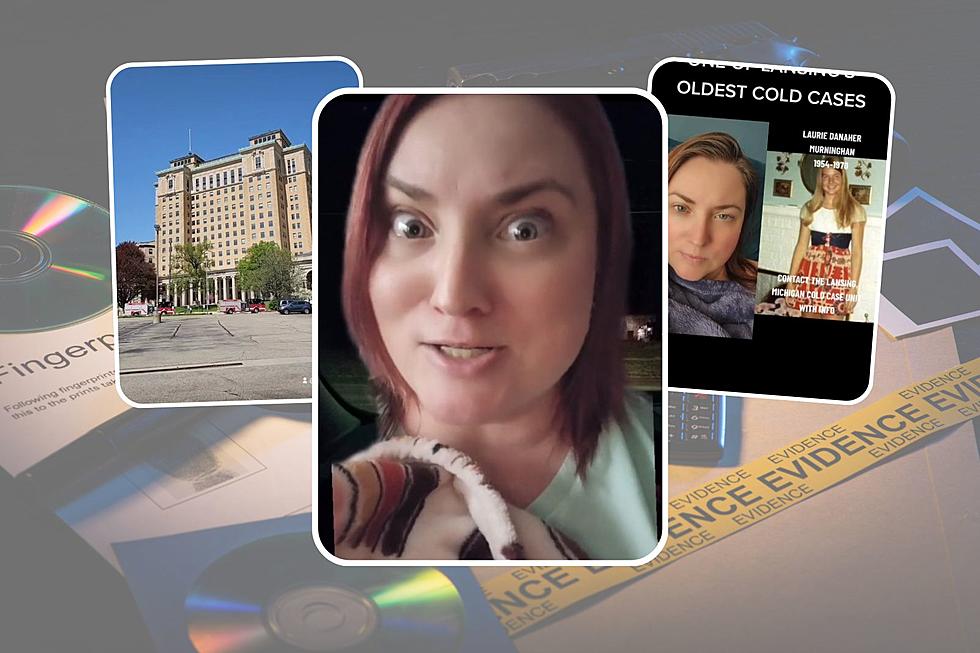 Love True Crime? Meet Michigan's True Crime Connoisseur on Tiktok
Via/ Tiktok Jenn Carpenter, Via/ Canva
It's no secret that the True Crime genre is a popular one.
There are true crime books, true crime podcasts, true crime tv shows, and even fictional tv shows that are based on true crime. Why is it so popular?
Well, according to The University of Law,
It feeds our natural desire to solve puzzles and mysteries. It also gives us an insight into why other people may act the way they do and allows us to examine the darker sides of humanity from a safe distance.
That rings true. For me, at least.
In Lansing, however, there's an entire shop dedicated to true crime books run by a woman named Jenn Carpenter. Or, as she calls herself on Tiktok, a True Crime Connoisseur.
---
Jenn, or @thejenncarpenter, runs the Deadtime Stories: True Crimes and Other Books bookshop in Lansing.
Jenn is also a writer and hosts a podcast called Violent Ends.
However, she uses her Tiktok account to highlight local spots that have somewhat disturbing backstories. Like the Battle Creek Sanitarium, for example:
She also shares details about cold cases in Michigan:
And even shares her own experiences with the paranormal. Apparently, ghosts keep trying to set her on fire??
Since her Tiktok account is focused on her many ventures, Jenn often shares personal stories, book fair events, and more. No doubt, whatever avenue of true crime you enjoy, Jenn can probably provide it.
Find her full Tiktok account here. If you're interested, she also has links to her bookstore, podcast, and more in her Tiktok bio.
---
Do you know of an individual or business we should highlight with Tiktok Tuesday? Nominate them below:
25 True Crime Locations: What Do They Look Like Today?
Below, find out where 25 of the most infamous crimes in history took place — and what the locations are used for today. (If they've been left standing.)
15 Most Dangerous Cities in Michigan Based on Crime Rates
These are the Michigan cities that have the highest crime rates. Take a look and see if your city made it onto the list.