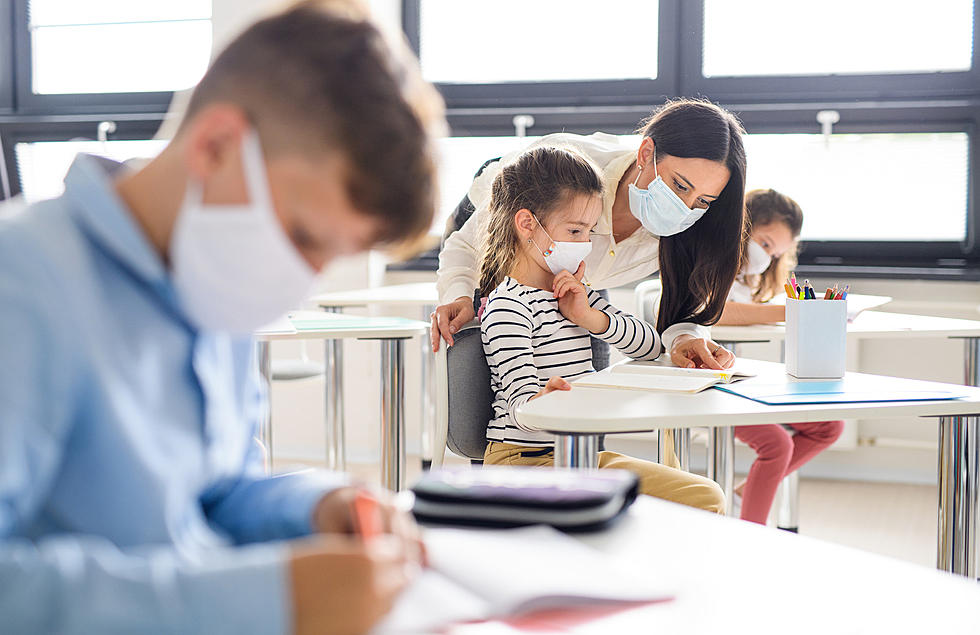 Jackson Public Schools Becomes Latest District to Institute Mask Mandate
Halfpoint
As the kids get back to in-person schooling, the COVID-19 cases are going back up thanks to the Delta Variant, that means it's back to masking up for students and staff.
COVID-19 in Jackson County
According to COVID Act Now, Jackson County falls into a high risk level with almost 22 new cases daily, per 100,000 people.
They also report a vaccination rate of 43.7 percent, which has sort of plateaued throughout this past summer...not making for an ideal situation when kids and school staff are packed into buildings and classrooms together for hours at a time.
Mask Mandate for JPS
As announced on Thursday, September 2nd, WILX reports Jackson Public Schools will be requiring staff and students to mask up, no matter their vaccination status.
The announcement came via the district's Facebook page where Superintendent Jeff Beal addressed the fact the rate of positive COVID-19, that it is under one-percent district-wide for students and staff combined. However, "our rate of precautionary quarantines for close contacts has reached a critical number," the statement reads.
Beal then detailed their current protocols when it comes to vaccination statuses and quarantine protocols and explained how it is not sustainable to have so many students out for a "precautionary quarantine."
"All staff, students, and visitors will be required to wear masks while in any JPS building or attending a JPS indoor sponsored event regardless of their vaccination status," Beal explains. "Students who are involved in sports will also be required to wear masks when not engaging in physical activity."
When the Mandate Goes Into Effect
According to the statement, the mask mandate goes into effect across all Jackson Public Schools when students return from Labor Day on Tuesday, September 7th.
WILX reports that JPS will still monitor and assess positive cases as they come. "All students and staff will be informed if they have been in close contact with a positive case and given the option to precautionary quarantine for 10 days."
Jackson Public Schools joins the list of many others following this decision.
See How School Cafeteria Meals Have Changed Over the Past 100 Years
Using government and news reports,
Stacker
has traced the history of cafeteria meals from their inception to the present day, with data from news and government reports. Read on to see how various legal acts, food trends, and budget cuts have changed what kids are getting on their trays.
In Pictures: What Education Looks Like Around the World During a Pandemic