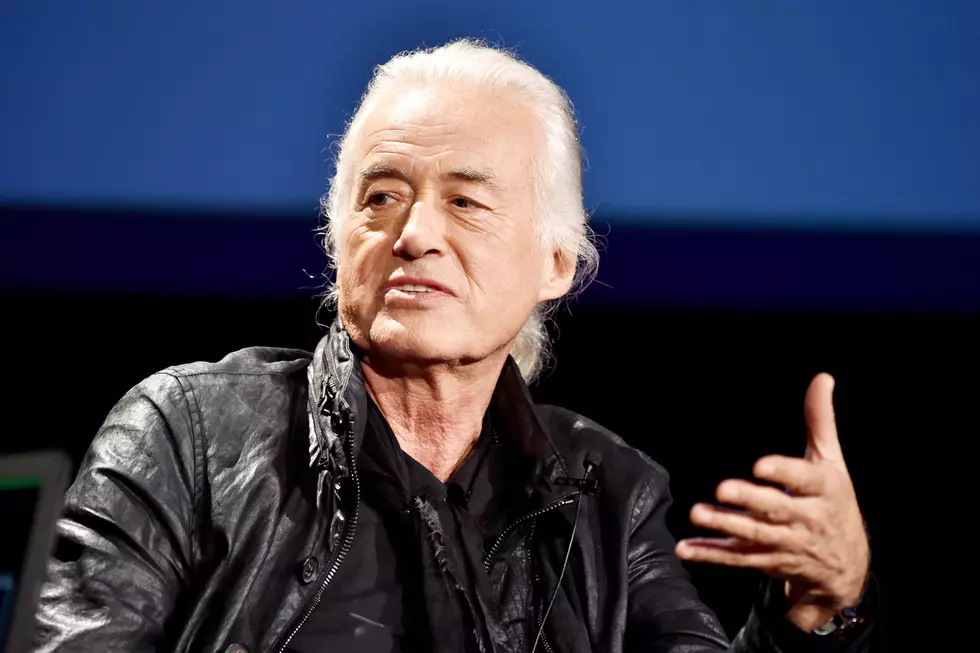 Jimmy Page Guarantees 'Stuff' Is on the Way in 2019
Kevin Winter, Getty Images
Jimmy Page has spent the last few years working on various Led Zeppelin-related projects, but with all those out of the way for now, he's about to concentrate on his own work. In a new interview, he promised something coming from him outside of Led Zeppelin in 2019.
"Yes, you'll definitely be getting stuff from Jimmy Page," he told Mark Goodman on SiriusXM Volume's Debatable show (embedded below). "I can guarantee that."
He didn't provide further specifics, but it's possible that it could be a box set devoted to Coverdale / Page, the 1993 record he made with Whitesnake frontman David Coverdale. Back in March, Coverdale told Eddie Trunk that both had been approached by label executives about revisiting that record, and that they were in favor of it. Coverdale added that there are several unreleased songs and video footage from the entire project that could be fashioned into a documentary. A problem, however, was in finding a moment when both had free time to work on it.
Page has also spoken for years about a new solo album. In 2016, he admitted that it's "taken a long time" for him to work on new material because, "I want to do it properly,. And there will be surprises — that's what I've done all the way through my career, really."
The past February, he spoke of his desire to record something new, although he stopped short of providing specifics.
"I intend to be doing something which obviously will surface as a sort of album somewhere," he said. "It'll surface further on down the line; I'm looking forward to doing whatever the project is. But if you think about all the areas that I've attempted, guitar, whether it's acoustic or electric or whatever, all the different approaches that I've done, it's just gonna be an extension of all of that, and that's it. So it's not just acoustic, it's not just electric, it's everything I can muster up."