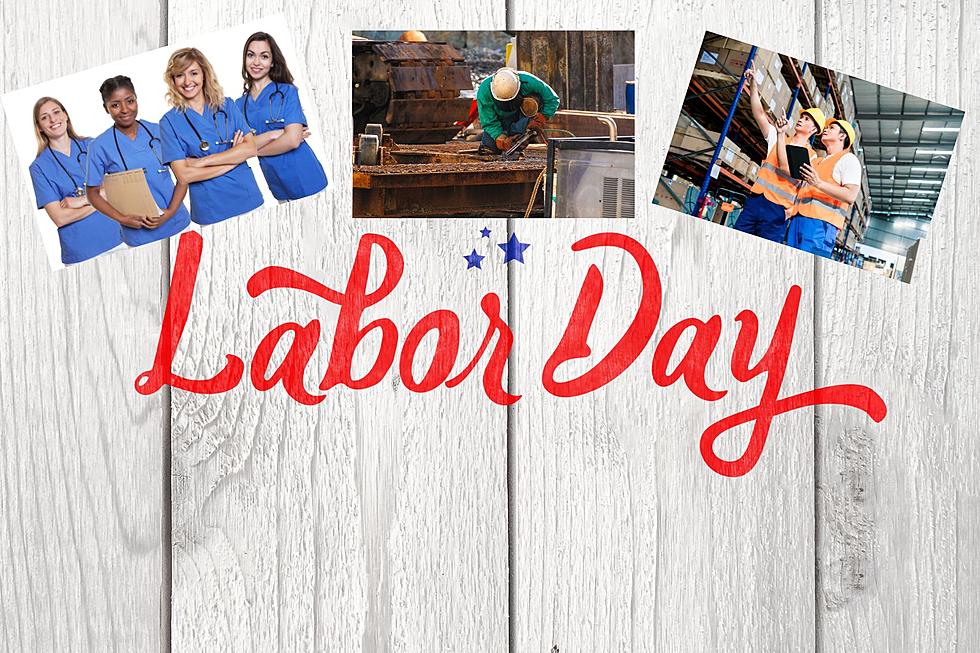 Love These 10 Things To Do in Lansing This Labor Day Weekend
Canva
Labor Day is coming up this weekend. If you are staying close to home this Labor Day weekend in Lansing, there's a lot of fun things to do. Get out and have fun this Labor Day weekend in Lansing.
How about some history about Labor Day!
Labor Day wasn't always a national holiday. It took some poking to make it happen but it eventually did.
U.S. Department of Labor states:
Before it was a federal holiday, Labor Day was recognized by labor activists and individual states. After municipal ordinances were passed in 1885 and 1886, a movement developed to secure state legislation. New York was the first state to introduce a bill, but Oregon was the first to pass a law recognizing Labor Day, on February 21, 1887. During 1887, four more states – Colorado, Massachusetts, New Jersey and New York – passed laws creating a Labor Day holiday. By the end of the decade Connecticut, Nebraska and Pennsylvania had followed suit. By 1894, 23 more states had adopted the holiday, and on June 28, 1894, Congress passed an act making the first Monday in September of each year a legal holiday.
10 Fun Things to do in Lansing this Labor Day Weekend!
September 1 - MSU vs Central Michigan! MSU kicks off the 2023 season at home against Central Michigan. There's going to be a lot of tailgating!
Septemeber 1 - Lansing Lugnuts vs West Michigan @ Jackson Field. Check out the fireworks and get ready for the Lugnuts to play as the Locos!
September 1 - Eduacator Happy Hour @ Looking Glass Brewery in Grand Ledge. This is pretty cool! Way to give back to educators.
For those that work in Education, this happy hour is for you. Stop in to LGBC every Friday from 3-6pm, show your school ID and you'll receive 25% off your bill. We do ask to see an ID or proof that you work in education.
September 2 - Family Day: BALANCE at Eli and Edythe Broad Art Museum at MSU.
First Saturday means Family Day at the MSU Broad Art Museum! Make creative connections with our exhibitions through free hands-on and interactive family fun throughout the museum. This month, we're keeping our balance! Join us as we stack, build, and balance different materials to make a hanging sculpture. All ages are welcome. Registration for this free event is encouraged.
September 2 - Holt Farmer's Market. Head to Holt for a sweet farmer's market. This one is one of the favorites in mid Michigan.
September 2 - Music on the Patio at Lansing Shuffleboard & Social Club. Come out for the final night of live music on the patio and check out the new place in town.
September 2 - 3 - Michigan Chicken Wing Festival at Adado Park in Lansing! Get in on some tasty wings.
September 2 - 3 - Lama Fest at the MSU Pavilion! How about some llamas demonstrating their talents! Have fun with the family.
September 3 - 3rd Annual Meridian Motorfest at High Kaliber Karting and Entertainment. If cars, good times, music, dancing and fun for the whole family is your thing, this event is for you.
September 3 - East Lansing Farmer's Market. I went to this farmer's market for the first time two weeks ago and it's good. It was raining and there were still plenty of vendors on hand.
Mackinac Bridge Labor Day Walk