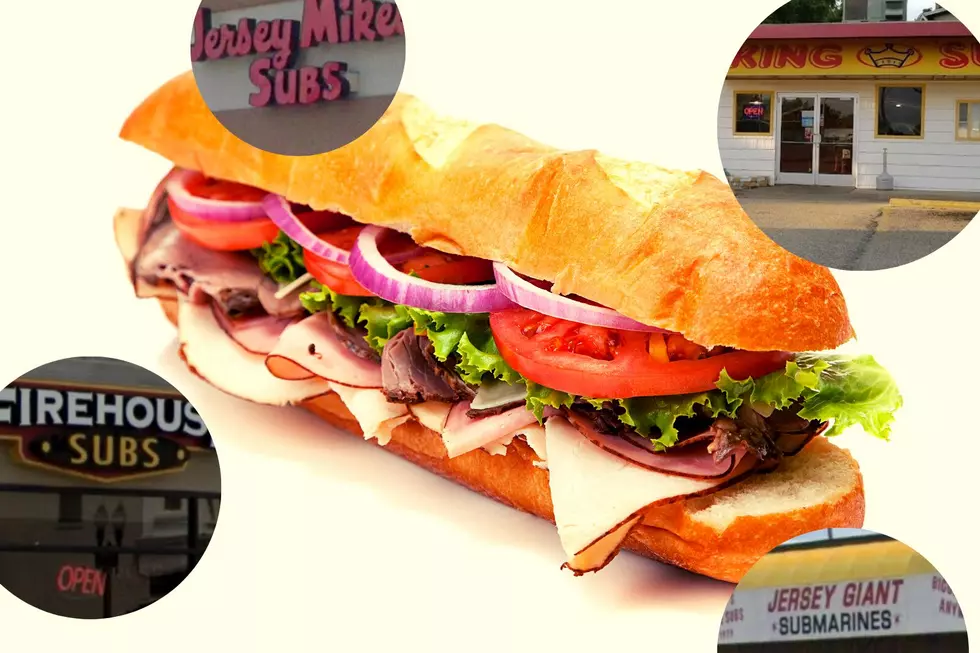 Lansing's Favorite Subs: See If Yours Made the List
via miflippo, Google Maps
Before moving back to Michigan a few weeks ago, I spent the last three years in Maine.
I'm not sure whether you've ever been to Maine, or anywhere else in New England, but one of the first things you notice when you arrive is that there seems to be a Dunkin Donuts on practically every corner.
Can't say that's been my experience since coming to Lansing, but one of the things that did stick out to me was the wide variety of sub shops there are -- many of them I'd never heard of. Who's the best? What makes them stand out? I did what any reasonable newbie would do: consult the brain-trust that is social media. You did not disappoint.
In no particular order, here are some of the Lansing-area sub shops you count among your favorites:
King Subs (Lansing): Missy S. likes this place best because "the meat and vegetables have good flavor." She points out that the sandwiches are huge, and that the "consistency and flavor of the bread is perfect". Shoutout to the friendliness of those who run the place as well. Drew P. agrees, enjoying that everything is sliced fresh when you order.  He recommends the #13 (a King Sub with all the meat), and if you have room for it, "the Chicken Tortilla Soup is also delicious."
Firehouse Subs (Lansing, and nationwide): For Donielle M., this is by far the sub shop with the best flavor. It's a feel-good stop too, she says, knowing that at Firehouse a portion of each sale benefits a good cause.
Subway (Lansing, and nationwide): You may ask yourself, with all the local options, why choose a national brand like Subway? Sarah N. calls it her best healthy option. John M. likes Subway best too. He says the chain has "improved the content of each sub", and now features "more meat, sauce and fresh vegetables!"  He enjoys the customer service he gets at Subway as well.
Jersey Giant (Lansing, and southern Michigan): "The bread, the quality of the meat, (and) the freshness of the toppings" keep Kristin F. coming back. Darrin F. is a Jersey Giant fan too. He loves that they shave the meat while you watch, and feature fresh baked bread daily too.
Jersey Mike's (Lansing, and nationwide): Not to be confused with Jersey Giant, Jersey Mike's has a lot of fans in Mid-Michigan. Christy J. says it's "the freshness of their products" that tips the scales for her. She says the meat is sliced in front of you, and every store she's been in has been clean. Tip of the hat to the friendly people that work there too!
Other recommended shops outside Lansing include:
Erberts & Gerberts (Grand Rapids): You might have to drive a little out of your way to find and Erberts & Gerberts, but Cheyann S. says it's worth it. She says their sandwiches are really good and they've got a lot of different options. A preference?  The Apollo Sandwich, but substitute the BBQ for buffalo ranch!
Sidestreets Bakery & Deli (Charlotte): This one's right in the heart of Charlotte, and Kelly I. says their fresh baked bread, Boar's Head meats and cheeses can't be beat.
Honorable mentions for Joe's Market in Palo, Sammy's Lounge in Holt, and Mancino's Pizza & Grinders, with locations throughout mid-Michigan (technically not a sub... that's an article for another day).
LOOK: Here are copycat recipes from 20 of the most popular fast food restaurants in America