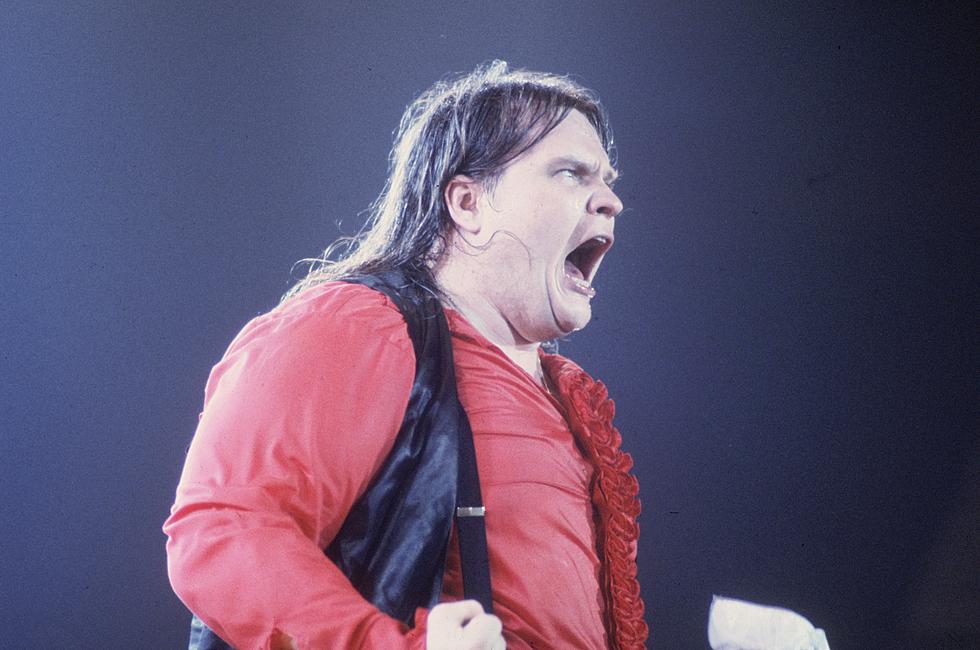 Meat Loaf: 'My Entire Career Started In Michigan'
Getty Images
Update September 27, 2023: Remembering Meat Loaf today on what would have been his 76th birthday. 
The world has lost one hell of a talent.
Meat Loaf, the Grammy Award-winning singer and actor passed away yesterday (1/20/22), surrounded by family and friends. The announcement was made on his official Facebook page.
Once I read the news, I immediately turned on the TV and watched some great memorial montages about Meat Loaf's truly unique life and career. From there I took a deep dive into old concert footage on YouTube. That rabbit hole led me to countless interviews with Meat Loaf, one interview that caught my eye was filmed last year at Motor City Comicon in Detroit, Michigan.
In the video Meat Loaf is being interviewed by an MLive reporter in October of 2021. Right from the jump Meat Loaf says these exact words,
'My entire career started in Michigan.'
How cool is that? Meat Loaf goes on to talk about living in Freeland, Michigan and reflects on playing at the Grande Ballroom in Detroit. Meat Loaf said he opened for everyone except The Beatles, Rolling Stones, and Jefferson Airplane.
Did you know that Meat Loaf signed his first recording contract with Motown Records? He did, and he talks about that as well. I am not going to lie, it gets a little weird when the reporter asks Meat Loaf if he does like meatloaf - as in the food (cringe).
Nonetheless, keep watching - Meat Loaf goes on to talk about his favorite acting role and more. He closes the interview by looking directly into the camera and saying,
'I love you, God bless you, and never ever stop rocking.'
You can watch the interview in the video below, and read the official Facebook announcement of his passing too.
RIP Meat Loaf - your memory and music will indeed live on.
12 Aldi Valentine's Day Treats
Check Out Just 20 Notable Alumni From the University of Michigan
The University of Michigan alone has seen some great talent walk through the doors. Check out this list of just 20 of the notable alumni.