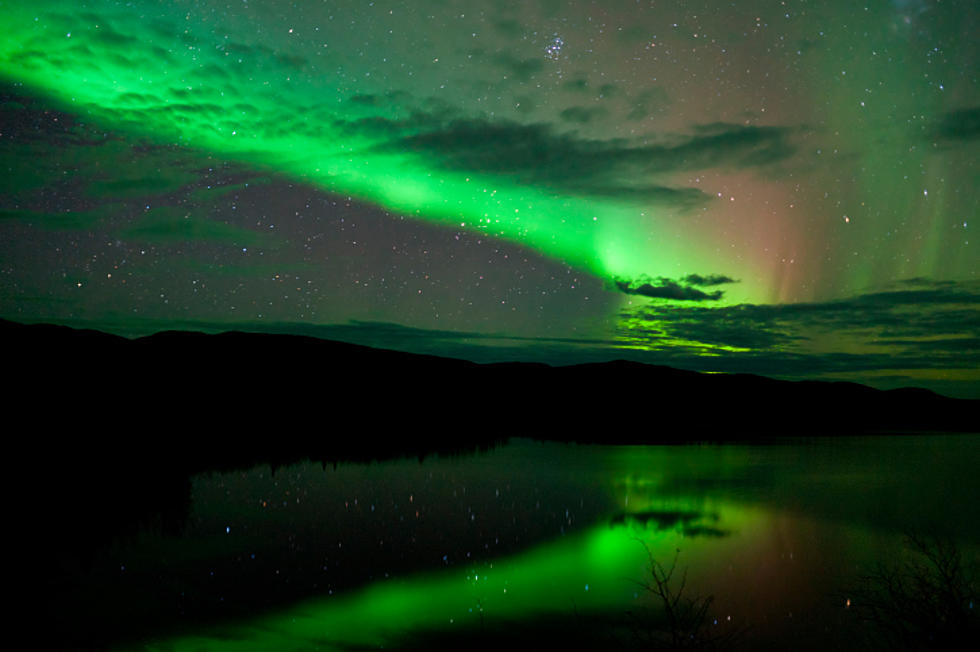 Michigan Could See Northern Lights Tomorrow Night, Solar Storm Coming
Pi-Lens
Space weather forecasters are predicting that we could see the Aurora Borealis, known as northern lights tomorrow night as the result of a geo-magnetic storm sending magnetic energy our way. These solar flares should impact us on May 25 or 26. It's possible the northern half of lower Michigan can see the northern lights.
Bill Murtagh, Program Coordinator at NOAA's Space Weather Prediction Center says we could get an updated forecast for the geomagnetic storm level, but we won't have much warning. When a Coronal Mass Ejection (CME) leaves the sun, we don't get another observation of the wad of energy until the energy is only one million miles away. Murtagh uses the word "only" because the CME is moving at one million miles per hour to six million miles per hour. If the CME is racing toward Earth at six million miles per hour, it reaches Earth just 10 minutes after passing the observation point.
Murtagh says predictions are accurate about if and when we get a solar storm, but the accuracy in the prediction of the strength of the storm isn't as good. Dark skies are optimal for viewing in Mid-Michigan looking to the north. The forecast for Wednesday night in our area is clear skies.
I've always wanted to experience the northern lights, but so far have not been successful. People who have seen them say it's a mesmerizing event that one does not easily forget. Hopefully tomorrow night may be our chance. I'm ready.
How Many in America: From Guns to Ghost Towns
Can you take a guess as to how many public schools are in the U.S.? Do you have any clue as to how many billionaires might be residing there? Read on to find out—and learn a thing or two about each of these selection's cultural significance and legacy along the way.
The 100 Best Places to Live in the Midwest
READ MORE: 10 free apps to help you get fit in our new normal