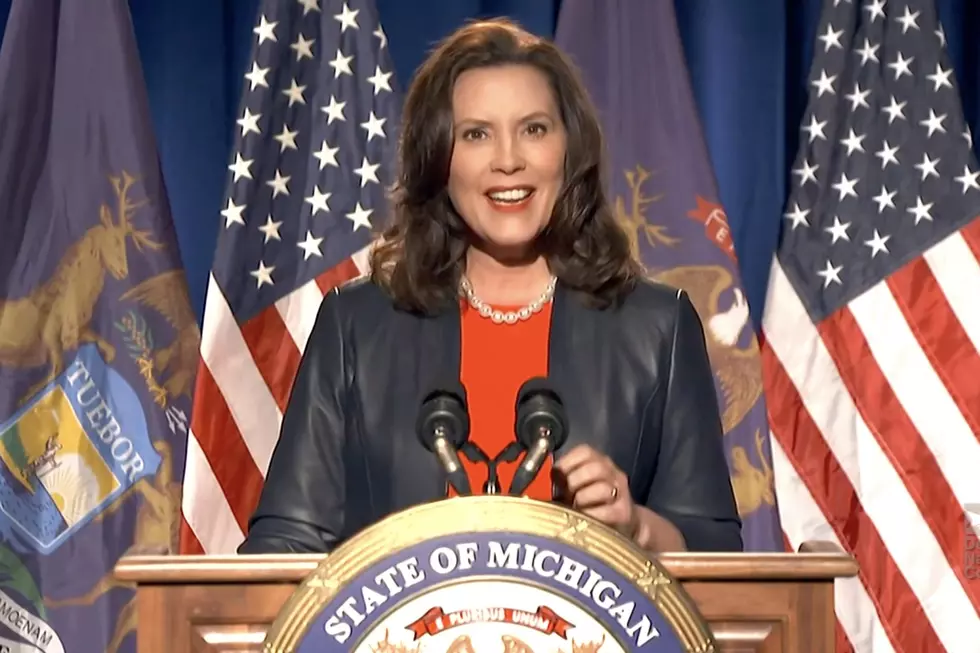 Michigan High Schools, Bowling Alleys, Movie Theaters to Reopen
DNCC via Getty Images
Governor Gretchen Whitmer along with the Michigan Department of Health and Human Services announced Friday that in-person instruction may resume at high schools and indoor entertainment venues may reopen with capacity restrictions starting Monday, Dec. 21.
Casinos, bowling centers and movie theatres will be allowed to reopen with total capacity capped at 100. Food and drink concessions must remain closed, and social distancing requirements in place. The new order is effective Monday, Dec. 21 and will last until Friday, Jan.15.
Michigan's "Pause to Save Lives" epidemic order initially began on Nov. 18 following a spike in COVID-19 cases statewide. The State says that due to a decline in cases, the order has now been updated.
Gov. Gretchen Whitmer said,
"These past few weeks, Michiganders across the state stepped up and did their part to slow the spread of COVID-19, and because of our collective hard work, we are now able to begin the steps to carefully lift some of the protocols we have in place. I am encouraged by the progress we have made since early November, and will continue to monitor the data closely during and after the holidays. One of the most important things Michiganders can do right now is make a plan to get the safe and effective vaccine as soon as it's available to you. And as always: mask up, practice safe social distancing, and avoid indoor gatherings where COVID-19 can easily spread from person to person. We will eradicate this virus together."
Indoor dining in bars and restaurants remains temporarily paused, but they can continue to offer outdoor dining, carry-out, and delivery.
Colleges and universities will be able to have students return to campus for the winter semester, with a voluntary commitment to wait until Jan. 18 to restart in-person courses.
Indoor gatherings remain limited to 10 people and two households. MDHHS continues to urge families to avoid indoor gatherings or to pick a single other household to interact with consistent with guidance already released by the department.
Wood TV 8 reports that Michigan's chief medical executive, Dr. Joneigh Khaldun, said during the news conference that while numbers continue to improve, everyone must stay vigilant:
Khaldun said Michigan's COVID-19 cases have been declining for 27 days. However, the numbers are still six times higher than they were in September.

 
As of yesterday, there were 472,212 confirmed cases of COVID-19 in Michigan, and 11,282 deaths have been recorded. You can find updated numbers each day here.
Enter your number to get our free mobile app
How to Stop Your Glasses From Fogging Up While Wearing a Mask