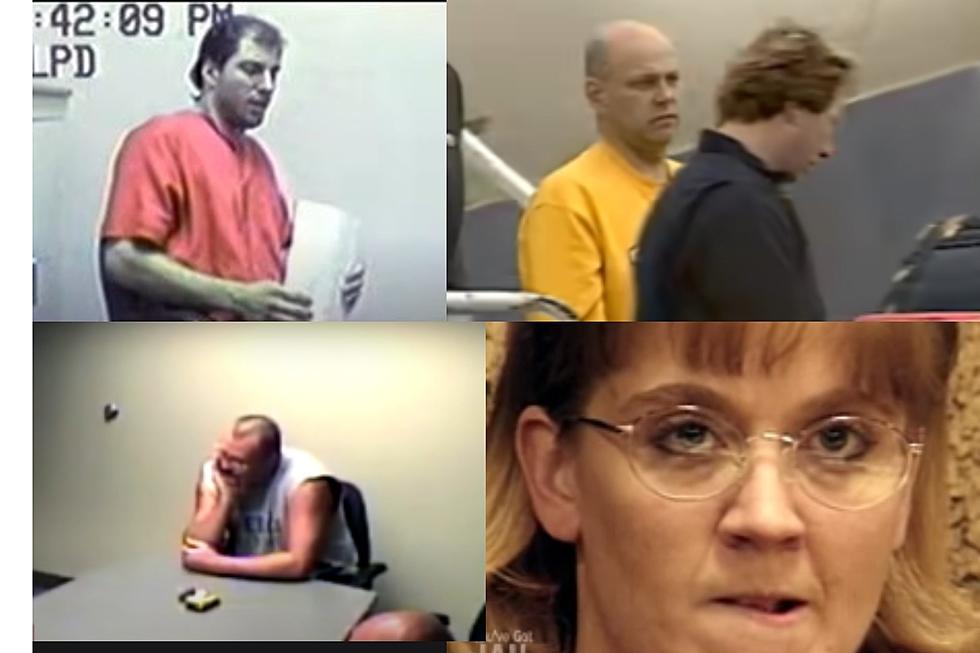 Michigan Murderers: These Deadly Documentaries Focus on Michigan's Worst Killers
YouTube
Michigan is well known for its picturesque beauty. But make no mistake, there's also an ugly side.
We've assembled a collection of binge-worthy documentaries - in-depth looks at 15 men and women from Michigan who took other humans' lives.
They Thought They Could Get Away With it
There's a common theme that runs through each of the entries below. All of them (with the possible exception of Uber driver Jason Dalton from Kalamazoo) thought they could get away with murder. Each of them lied, covered up evidence, and attempted to lead authorities to the wrong conclusion - but in time and after a lot of killer detective work (no pun intended), each of them was found out, tried, and convicted.
Michigan Killers Come in All Shapes and Sizes
If you assume that all of these Michigan Murderers are men, you're dead wrong. Our list contains a few surprises, including three women. One of the women is from Flint and her case (recently documented by ABC's '20/20') is dubbed the first internet murder because it was plotted in an online chat room in 1999.
Cases of two former police officers are featured, including one from the Saginaw area. There's also a retired cop's wife on the list, convicted of executing her husband with his service revolver.
Watch Here, or Watch on TV
Many of the full-length videos below are also available on major streaming services like Peacock and Hulu. Netflix, however, has recently pulled 'Forensic Files' from its lineup.
Dangerous Documentaries: Check Out These Binge-Worthy Shows That Focus on Michigan Murderers
Looking for something to binge? We've assembled a list of 15 documentaries that focus on some of Michigan's worst human beings - Murderers.
Even Michigan's beautiful north is safe from crime, as two of the cases spotlight cases from the Upper Peninsula.
Three women, including one from Flint make the list, along with two former police officers.
Some of the videos below are also available on Peacock and Hulu.
Six MI Serial Killers That Are Currently Serving Life in Prison
Michigan does have a lot of great history, but also some dark sides too. Below you will find six Michigan serial killers that are currently serving life sentences.
Flint + Saginaw's Most-Popular TV Anchors - Where Are They Now?
A lot of highly talented people have sat behind the anchor desks at the area's TV stations.
We're taking a look at some of the area's most popular news, weather, and sports anchors who have visited our homes electronically and then moved on.
Seven Michigan Towns on 'America's Safest Cities' List
There are a lot of advantages to living in a small town. Ofthen, they're close-knit communitites where everyone seems to know just about everyone and they often boast of low crime rates.
Seven Michigan Townships made the list of 'America's Top 100 Safest Cities' and we're proud to say that two of them are right here in the immediate area.
The information was compiled by SafeWise, using the latest FBI crime data on violent crimes and property crimes.
Meet the Flint Area Folks Who've Competed for Real Money on TV Game Shows
Jeopardy, Wheel, Millionaire, you name it, Flint-area folks have been on it.
Over the last several decades, we've seen lots of people from our area competing for and sometimes even winning big money.
Our list includes a former Grand Blanc resident whose Jeopardy strategy is still used today and is reputed to be a maneuver that Alex Trebek hated.
And we even have one gentleman from Flint who's considered a game show expert, appearing on five different shows over the years.