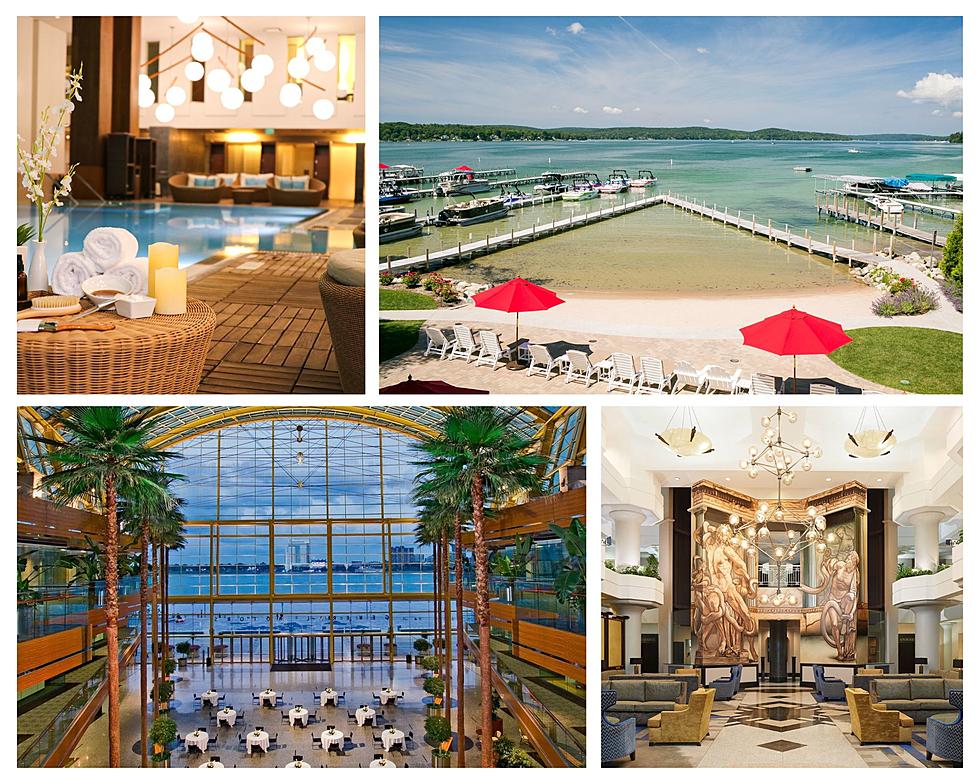 Are These the Ten Very Best Hotels in Michigan?
Facebook.com
Looking to get away this summer? Luckily here in Michigan, we don't have to travel far to get to some great vacation spots.
If you'd love lodging suggestions, a new ranking has named the top ten hotels in Michigan.
Now in its 30th year, the World Travel Awards governs a comprehensive program developed to acknowledge, reward, and celebrate excellence across all key sectors of the travel, tourism, and hospitality industries.
The World Travel Awards is recognized globally as the ultimate hallmark of industry excellence.
So it's a pretty big deal to make the list! And it's now up to a public vote. What do YOU think is the best hotel in Michigan? Take a look at he hotels in the running below and you'll find the link to vote.
In 2022 the Shinola Hotel, a boutique hotel in downtown Detroit took home the top spot. It's once again in the running this year. The 2023 nominees for Michigan's Leading Hotel 2023 are located in Grand Rapids, Mackinac Island, Walloon Lake, and Detroit.
Some have casinos, all have restaurants, multiple are waterfront.
Any hotels you think should be in the running but aren't?
World Travel Awards Top Michigan Hotels 2023
Ten Michigan hotels are in the running for best in the state in the 30th Annual World Traveler Awards.
Voting
is open through July 9, 2023.
$6.9M Lake Michigan Estate is Like 5 Star Hotel Living: Look
This one-of-a-kind, Lake Michigan estate, is just an hour away from Chicago and is top-notch from top to bottom. Located in the Lake Michigan community of Grand Beach, this incredible 10.174 sq ft. home has 4 bedroom suites with additional sleeping quarters in the guest house and 8 designer bathrooms.
The highlight though is the ambiance outdoors that makes you feel as if you have escaped to your own private resort. The estate has an oversized private pool fit for a 5-star hotel, 5 decks, and patios with magazine-worthy views
according to the listing
. There are also 3 heated garages that will accommodate 5 vehicles and of course a heated driveway. Take a look at pure luxury that can all be yours for $6,975,000.
Historic Mackinac Island Estate Can Be Your Own Private Grand Hotel For $5M
It's not the Grand Hotel, but it sure looks like a miniature version, porch and all. Cairngorm Cottage, built in 1888, is an 8,000 square foot Mackinac Island West Bluff Victorian era home currently on the market for $5,150,000. It features beautifully renovated and decorated rooms that come completely furnished with the selling price. The estate features 7 bedrooms, 6 bathrooms, plus a completely furnished 2 bedroom, 2 bath carriage house behind the home. In addition to the magnificent porch with a breathtaking view, the new owner will enjoy a beautifully landscaped backyard with a swimming pool, Jacuzzi, gazebo, and stone terraced gardens. This piece of Michigan history is a must-see. Take a look!