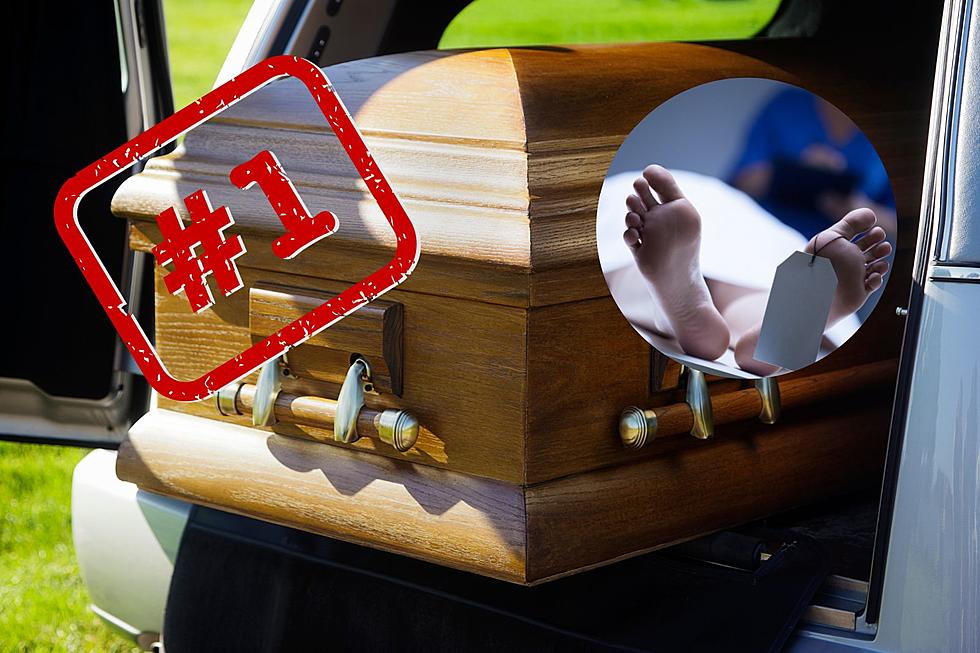 Survival in Michigan: Michigan's #1 Cause of Death
Canva
Dying sucks no matter what. When we lose someone, it's heartbreaking, and it takes time to grieve as we celebrate the lives of those we've lost. What is Michigan's leading cause of death?
I will be 50 in December, I never thought I'd live to see 50. The mortality is starting to hit me and I realize that I've probably lived more than half of my life.
I want to live a long and happy life, there are things that I can do to live as long as possbile. Michigan's leading cause of death is scary, downfield blocking starts now.
These are the numbers from the latest survey I could find from the Michigan Department of Community Health.
Cirrhosis is when scar tissue replaces healthy liver tissue. This stops the liver from working normally. Cirrhosis is a long-term (chronic) liver disease. The damage to your liver builds up over time.
There were 1,799 deaths in Michigan and 51,642 in the U.S.
Chronic kidney disease, also called chronic kidney failure, involves a gradual loss of kidney function. Your kidneys filter wastes and excess fluids from your blood, which are then removed in your urine. Advanced chronic kidney disease can cause dangerous levels of fluid, electrolytes and wastes to build up in your body.
There were 1,963 deaths in Michigan and 51,642 in the U.S.
Diabetes is a chronic disease that occurs either when the pancreas does not produce enough insulin or when the body cannot effectively use the insulin it produces. Insulin is a hormone that regulates blood glucose.
There were 3,440 deaths in Michigan and 102,188 in the U.S.
Alzheimer's disease is the most common type of dementia. It is a progressive disease beginning with mild memory loss and possibly leading to loss of the ability to carry on a conversation and respond to the environment. Alzheimer's disease involves parts of the brain that control thought, memory, and language. It can seriously affect a person's ability to carry out daily activities.
There were 4,197 deaths in Michigan and 134,242 in the U.S.
Chronic respiratory diseases (CRDs) affect the airways and other structures of the lungs. Some of the most common are chronic obstructive pulmonary disease (COPD), asthma, occupational lung diseases and pulmonary hypertension. CRDs are not curable; however, various forms of treatment that help open the air passages and improve shortness of breath can help control symptoms and improve daily  life for people living with these conditions.
There were 5,217 deaths in Michigan and 152,657 in the U.S.
A stroke, sometimes called a brain attack, occurs when something blocks blood supply to part of the brain or when a blood vessel in the brain bursts. In either case, parts of the brain become damaged or die. A stroke can cause lasting brain damage, long-term disability, or even death.
There were 5,771 deaths in Michigan and 160,264 in the U.S.
The injury occurs in a short period of time - seconds or minutes. The harmful outcome was not sought, or the outcome was the result of one of the forms of physical energy in the environment or normal body functions being blocked by external means, e.g., drowning. The most common unintentional injuries result from motor vehicle crashes, falls, fires and burns, drowning, poisonings and aspirations.
There were 6,568 deaths in Michigan and 220,955 in the U.S.
Coronavirus disease (COVID-19) is an infectious disease caused by the SARS-CoV-2 virus.
In 2021 there were 13,614 deaths in Michigan and 385,257 in the U.S.
Cancer is a disease in which some of the body's cells grow uncontrollably and spread to other parts of the body.
There were 21,221 deaths in Michigan and 602,350 in the U.S.
The term "heart disease" refers to several types of heart conditions. The most common type of heart disease in the United States is coronary artery disease (CAD), which affects the blood flow to the heart. Decreased blood flow can cause a heart attack.
There were 117,756 deaths in Michigan and 3,383,729 in the U.S.
When Michigan Hospitals Looked Like Mansions