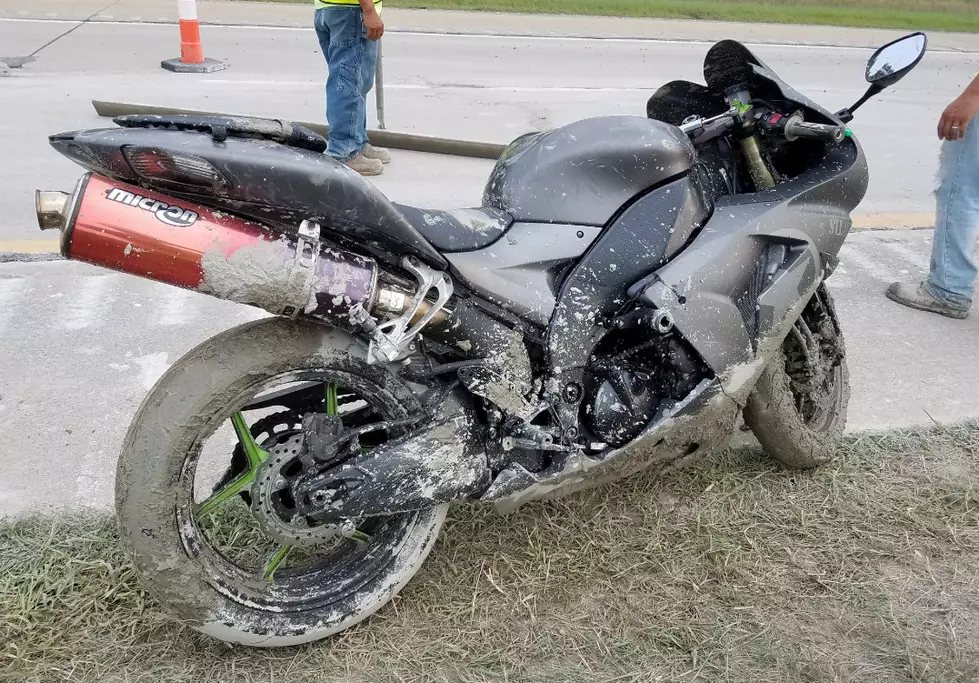 Motorcycle Through Wet Concrete on I-69 in Bath Township
MDOT-Lansing/Jackson tweeted these photos this week in search of the motorcyclist who plowed a trench through wet concrete on I-69 east of Chandler Road in Bath Township with his ride this past Monday evening around 7:00.
The Lansing State Journal reports that the rider was going around traffic that was slowed because of the construction, then past the orange barrels, burying his motorcycle in the wet concrete that crews had just put down.
The guy reportedly told the foreman of the road construction crew that he was going to call somebody to get the bike out of there, then he ran away, leaving the motorcycle covered in concrete.
At last report, they were still looking for the fella.
If you know who might be responsible for the epic fail, please call Bath Township PD at 517-641-6271.
All photos courtesy MDOT-Lansing/Jackson