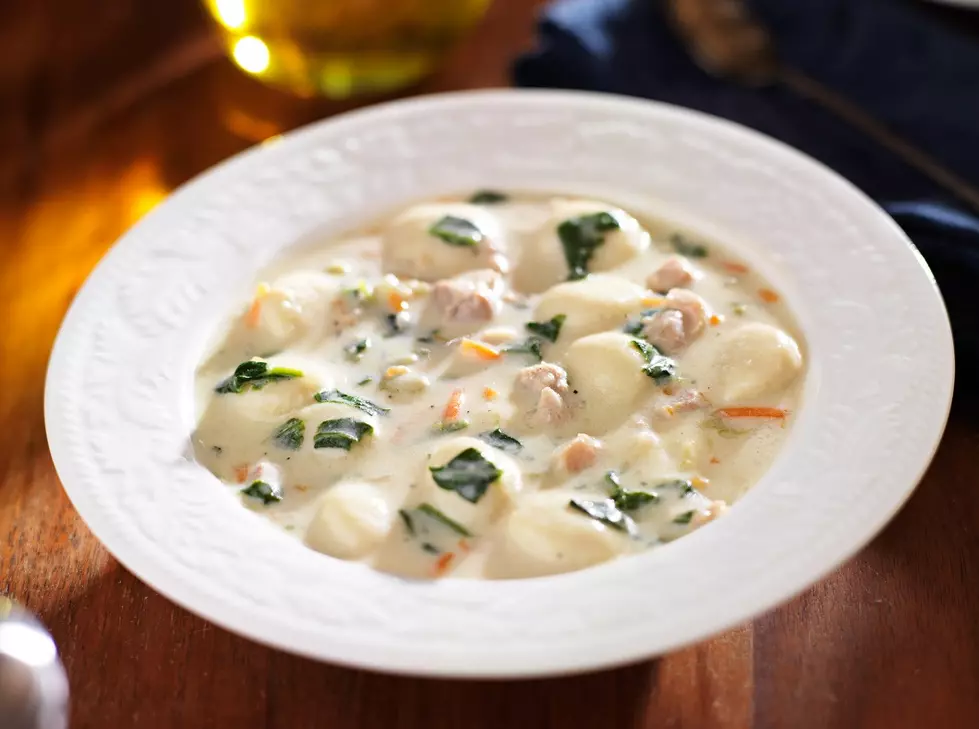 MSU's Chef Kurt Has a Delicious Chicken N Dumplings Dish For You
Getty Images/iStockphoto
MSU Corporate Chef Kurt Kwiatkowski's Chicken 'n Dumplings Recipe:
2 TBSP olive oil
4 pounds bone-on chicken thigh meat
½ cup. diced carrots
½ cup diced celery
1 cup diced onion
2 cloves of garlic, minced
3 quarts water
2 sprigs of fresh thyme
1¾ c. SELF RISING flour
¼ cup yellow cornmeal
1 teaspoon Kosher Salt
1½ cup buttermilk
2 TBSP fresh parsley, chopped
Salt and pepper as needed
Sprinkle chicken pieces with salt, pepper and Old Bay seasoning.
Warm the olive oil in a pot over medium-high heat.
In two batches, brown chicken on both sides. Pour in water and cover pot, simmer for 60 minutes.
Remove the chicken from the pot and put on a baking tray to cool down. After the chicken is cooled down use two forks to remove chicken from the bone, and reserve chicken. Add diced onion, carrots, and celery, and garlic and let simmer an additional 30 minutes.
While chicken is simmering, make the dough for the dumplings: sift together all dry ingredients, then add buttermilk, stirring gently to combine. Set aside.
After the broth is done simmering, add chicken and parsley to the pot. Taste broth now, and adjust with salt and pepper if needed.
Bring the liquid in the pot back up to a boil and drop tablespoons of dumpling dough into the simmering pot. Cover pot halfway and continue to simmer for 12-15 minutes. Allow to sit for 10 minutes before serving.