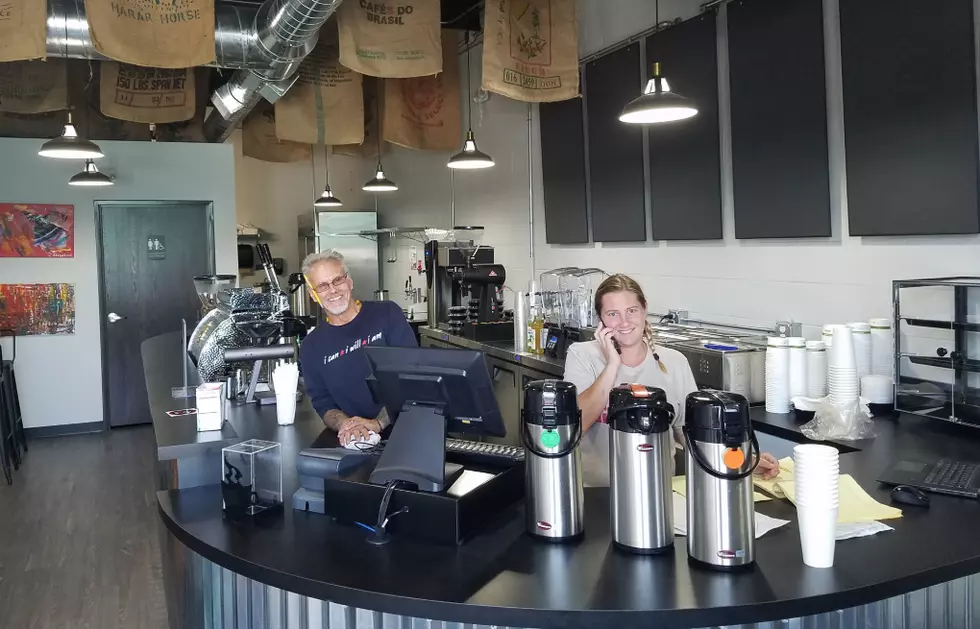 New Locally Owned Coffee Shop Opens in Lansing
Rob Flanders and Sarah Blastic, Courtesy Photo
The Urban Cup Lansing had a 'soft opening' this week at 2225 East Grand River Avenue in Lansing, in front of M 43 Fitness. The grand opening is planned for Monday, September 24th, but feel free to stop by now!
The start of the new coffee shop began with Soup Spoon owner Nick Gavrilides working out with Scott Abramouski, Owner/Trainer at M 43 Fitness. Part of the program Abramouski prescribes involves coffee before and after your workout - so it made perfect sense to put a coffee shop in front of his fitness facility, right?
Gavrilides put the cogs in motion to start up a new coffee shop and he approached 72 year old Rob Flanders of Lansing, pictured above, to run The Urban Cup Lansing. You may recognize Flanders as the Rudy Baggs coffee roaster who would often hold court behind the bar at Soup Spoon.
Flanders says he's excited to, "create community...around coffee."
The menu for now is coffee, tea, sweets and soup. Soon, they'll expand the menu to add more food items.