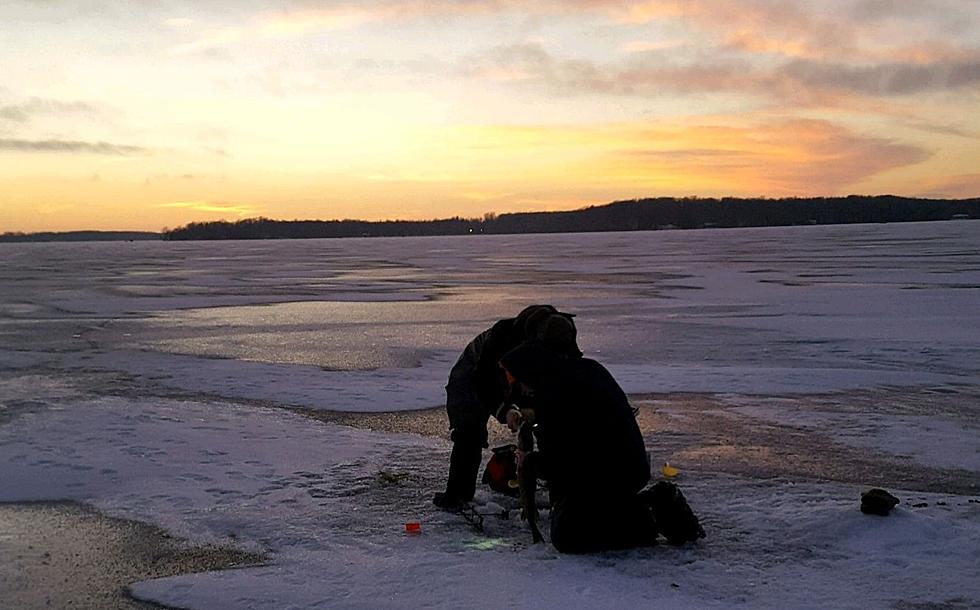 Outdoor Adventures in Da' UP Include Mac Escort
My brother Mark in Midland, the seasoned outdoorsman, spent some time in Michigan's Upper Peninsula last weekend and into this week, doing some ice fishing and enjoying the wilds of our beautiful state. The two pictures above were taken a week ago (1/4/19) at South Manistique Lake in Curtis.
He and the crew returned from their adventures on Wednesday (1/9/19), after the beast of a snow storm Monday (1/7/19) that dropped 12.3" of snow on Sault St. Marie, closed Lake Superior State University, and whipped around winds at 40 MPH. He says that they were escorted across the Mackinac Bridge on their return, too, because the winds were still strong enough to potentially blow over high profile vehicles on the suspension bridge (BTW - you can watch live photo updates of the Mackinac Bridge here).
Sounds like the roads were a bit of a challenge all the way to Houghton Lake (for the record, the quote was, "pretty sh*tty", which means they were barely navigable by my standards).
Oh - they caught five northern pike and two walleyes.