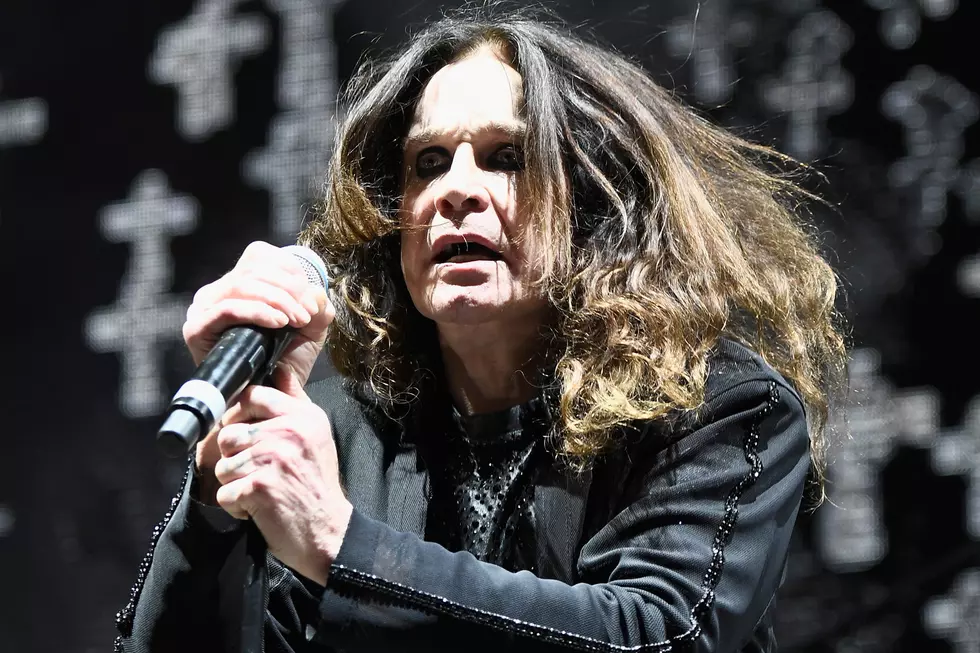 Ozzy Osbourne Says His New Album Is Completed
Frazer Harrison, Getty Images
Ozzy Osbourne said last month that he had recorded a bunch of songs during his recuperation from a fall he suffered earlier this year. He's now declaring the new material to be the best work he's ever done, and also credits it with helping his recovery.
"The album was all finished in four weeks," he told the U.K. tabloid The Sun. "I said to [wife and manager] Sharon that I didn't feel like I'd made an album because we haven't ended up screaming at each other."
One of the songs is reportedly called "Ordinary Man," and the entire project grew out of Osbourne's recent collaboration with rapper Post Malone.
"I'd never even heard of this kid," Osbourne said. "He wanted me to sing on his song 'Take What You Want,' so I did, and then one thing led to another. I started recording a new album with Post Malone's producer, Andrew Watt. It's only nine tracks, but it was a catalyst to get me to where I am today."
Osbourne explained he felt "a bit out of touch" with the industry, since it's been nearly a decade since his last solo studio record, 2010's Scream. He admitted he thought Spotify was "was a skin problem where you woke up spotified."
But he said focusing on work took his mind off his health issues, recalling that he "was just lying in my own self-pity for months." "If it wasn't for making this record, I would still be on traction, thinking, 'I'm going to be lying here forever,'" he said. "I've missed music so badly. My fans are so loyal and so good. Up until making the album, I thought I was dying. But that got me off my arse. ... It's the greatest album I've done."
Ozzy Osbourne Year by Year Photos: 1969-2018