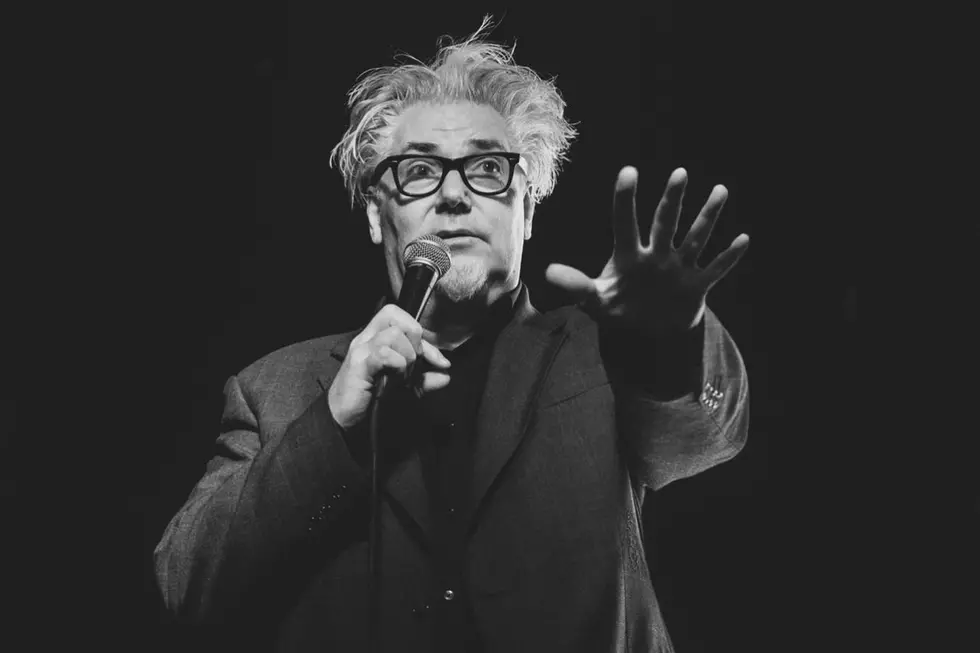 Pigface Drummer Martin Atkins Teaching Students How to Tour
Millikin University / Tour Smart: Bus Edition
The road can be a rough place for young musicians, with many bands imploding over the years after failing to figure out the rigors and pitfalls along the way. If only there were a class that could've helped out .... well, now there is.
Pigface founder/drummer Martin Atkins previously wrote a guide to touring, but he's now taking the next step working with Millikin University to provide practical experience with the new class Tour: Smart Bus Edition.
In this course, students are taken out of the classroom, heading out on the road with a touring band for a five-day learning adventure that will actually earn them college credits.
"Sixteen years ago during my first touring class at Columbia College Chicago, I had my students come to a show and SMELL the Pigface road crew," recalls Atkins. "Now I'm putting the class on a bus and taking them on tour! I wrote the book on touring, and now we're going to write the book on whatever this is."
During this course, participants will spend each day focusing on a different element of touring, offering insights into tour management, production, merchandising, ticketing, VIP experiences, venues and accessibility.
Atkins, who has also performed as a member of Public Image LTD and Killing Joke, also has faculty cohorts in the fields of online sales and marketing, audio engineering and merchandising, who will be on hand to teach as well.
Pigface will be hitting the road in November, hitting 18 cities along the way. The curriculum that will be obtained during the run can be found here. You can learn more about the accommodations and cost to participate here.