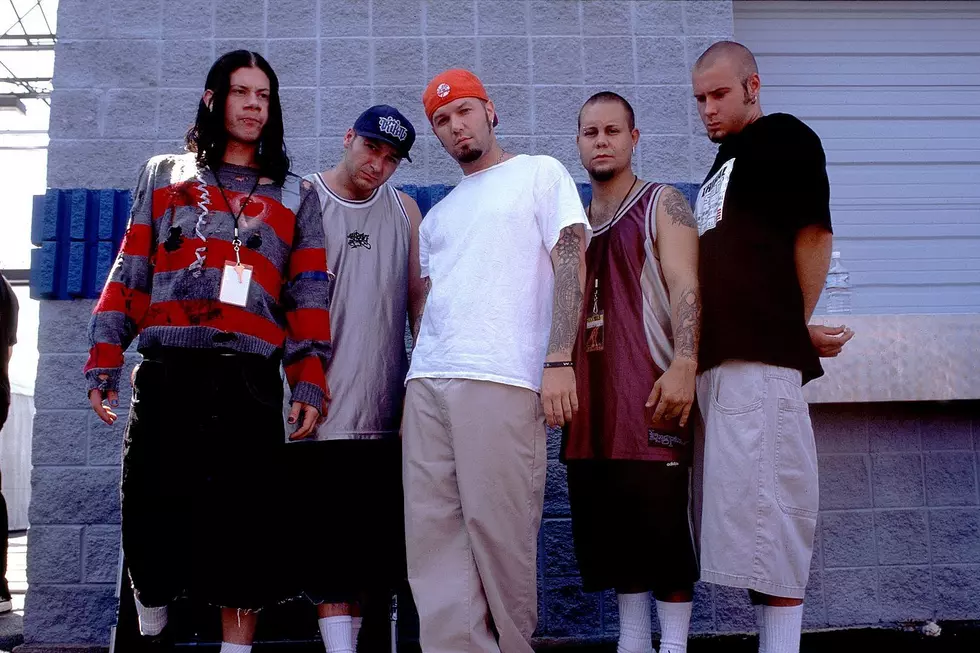 Poll: What's the Best Limp Bizkit Album? – Vote Now
Paul Natkin/WireImage, Getty Images
Ah, Limp Bizkit — one of the world's most beloved nu-metal bands. They dropped their most recent album Still Sucks in October of 2021, but which of their records is the best? That's what we want to know during this week's Loudwire Nights Album of the Week poll.
You'll have until Friday at 12N ET to cast your votes. We'll then play the three tracks from the album with the most votes during Loudwire Nights' Album of the Week block to start the following Monday's show!
Though Limp Bizkit didn't actually achieve mainstream success until a few years into their career, their debut album Three Dollar Bill, Y'all was produced by Ross Robinson, the "Godfather of Nu-Metal," and featured the single "Counterfeit" and a cover of George Michael's "Faith." The latter was especially successful because of how much heavier it was than the original.
The album peaked at No. 22 on the Billboard 200, but its follow-up, Significant Other, landed at the very top of the chart thanks to songs such as "Nookie" and "Break Stuff," and how much of a reputation they'd built because of their intense live performances. Chocolate Starfish and the Hot Dog Flavored Water came out in 2000, and also reached the top of the U.S. chart, as well as the top of charts in various other countries too.
READ MORE: Rocklahoma 2023 Lineup Revealed - Godsmack, Pantera, Rob Zombie, Limp Bizkit + More
Limp Bizkit released one more album in 2003 called Results May Vary and then an EP the following year, then the group went on hiatus in 2006. Three years later, they reunited and put out Gold Cobra in 2011. Its follow-up was titled Stampede of the Disco Elephants, but it was never released. They spent the next couple of years touring without releasing a full-length album, and then returned in late 2021 with Still Sucks. 
Head below to vote for your favorite Limp Bizkit album, then tune into Loudwire Nights next Monday at 7PM ET to find out which record prevailed. During tonight's show, you'll get to find out which KISS album was voted the best, and hear three songs from the winner.
Loudwire Nights airs nightly starting at 7PM ET. You can tune in anytime, from anywhere right here or by downloading the Loudwire app.
Top 50 Nu-Metal Albums of All-Time