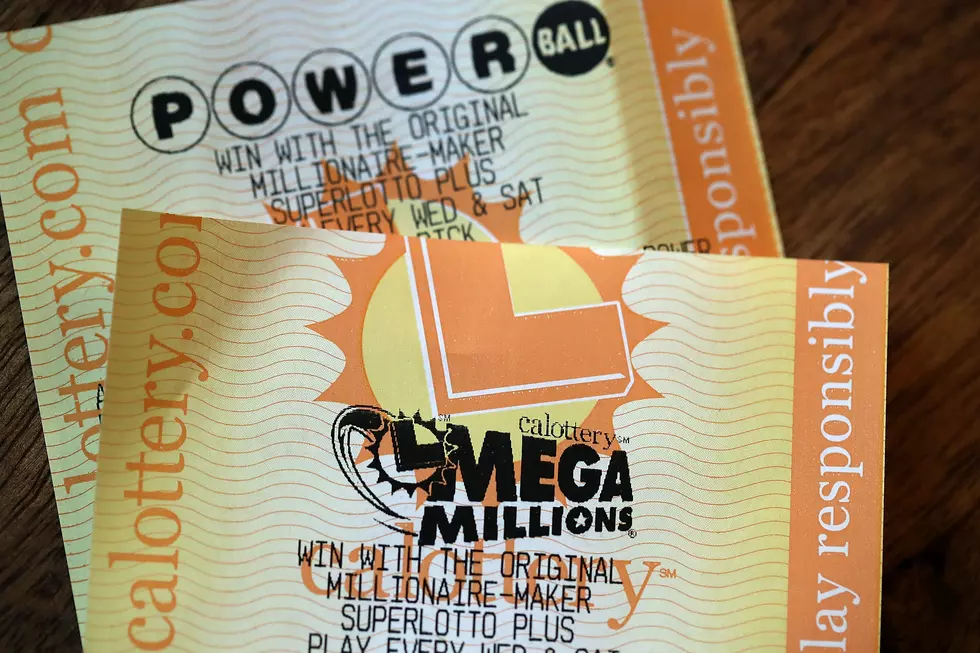 Powerball and Mega Millions Each Over $400 Million
Justin Sullivan/Getty Images
The Powerball jackpot has jumped higher again.
With no ticket matching all six numbers drawn on Saturday, the top prize is now $410 million for the next drawing on Wednesday night. Mega Millions' jackpot is $432 million for Tuesday night's drawing.
CNBC reports that while your chance of matching all six numbers in either game is miniscule, isn't it fun to dream what it would be like to win? You bet!
Oh man, it would be life changing. So, what should you do? First, put a team of  professionals together, an attorney, a tax advisor and a financial advisor. Come on, you're going to need help!
So, now that you have your money, dream on, should you take a lump sum or the 30-year annuity. It's going to be taxed either way, but which would be better?
Right now, federal income taxes are low from a historical standpoint - and it's impossible to know where they may be years from now. This means that from a tax perspective, it could cost you more to take the annuity because tax rates are more likely to increase down the road than decrease, experts say.
What are your odds of wining? Over 1 in 300+ million!
Let's put it into perspective. Your chances are:
1 in 12.1 million: Becoming an Astronaut
1 in 10 million: Being a U.S. President
1 in 1.5 million: Becoming a Movie Star
1 in 662,000: Winning an Olympic Gold Medal
1 in 11,500: Winning an Oscar
As a matter of fact, your odds are better of being hit by a meteorite, becoming a billionaire, killed by a swarm of hornets, wasps and bees, canonized, getting your tax return audited, becoming a movie star, winning an Olympic Gold Medal, or getting a hole-in-one in golf than winning the lottery.
Yes, it's a waste of good money, but oh, what a wonderful waste. So, go ahead...buy those lottery tickets. Dream a little!
KEEP READING: See the richest person in every state