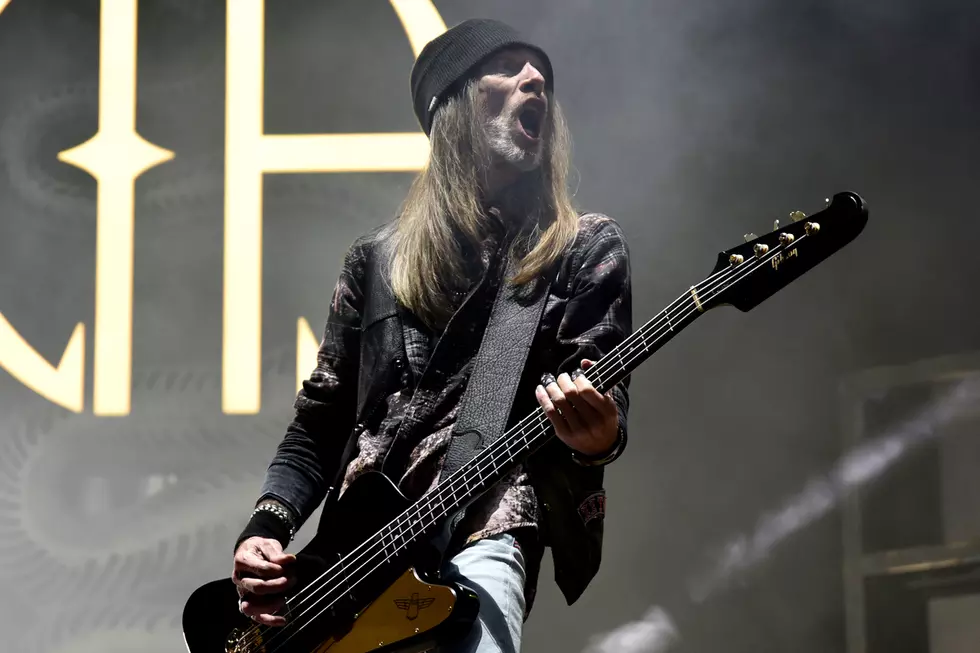 Rex Brown to Miss Pantera's Final 2022 Shows Due to COVID-19
Guillermo Legaria Schweizer, Getty Images
Pantera bassist Rex Brown will sit out the band's final two shows of 2022 to recover from COVID-19.
Brown first missed the band's Dec. 11 Knotfest performance in Santiago, Chile due to "health problems," ceding bass duties to Derek Engemann, who formerly played in extreme metal band Cattle Decapitation and now plays with Philip H. Anselmo & the Illegals and Anselmo's Scour. Down bassist Bobby Landgraf also played bass during the last song of the night. Brown was absent from the band's Monday show at Santiago's Movistar Arena as well.
"Thanks to all of our fans & everyone at Knotfest Chile for an amazing show," Pantera wrote in a statement on social media. "Thanks to Derek [Engemann] & Bobby Landgraf for handling bass duties last night. A note from Rex: 'I caught a very mild strain of COVID, but because of our own protocols, I simply do not wanna risk getting my brothers or the crew sick!! I'm feeling better and am on my way to a speedy recovery. Merry Fckn Christmas and see you all next year!'"
You can see the statement below.
The legendary metal group was playing just the fourth date of its reunion tour — which sees classic lineup members Brown and Anselmo joined by guitarist Zakk Wylde and Anthrax drummer Charlie Benante — when Brown got sick. The trek, which began on Dec. 2 at Mexico's Hell & Heaven festival, will see Pantera playing at various festivals throughout Central and South America.
In a statement, the festival noted Brown was "unable to perform" because of "health problems."
"We regret this situation," Knotfest Chile explained. "However, the show was carried out as normal."
Benante posted a video of the performance on his Instagram account. "Chile was on fire!" the drummer wrote. "We missed Rex tonight, get better, buddy!"
Brown most recently performed with Pantera on Dec. 9 as part of Knotfest Colombia. Reports have indicated that the bassist has returned to the United States, but UCR has been unable to verify these claims.
Pantera has two more performances scheduled this month: a Dec. 15 concert in Sao Paulo, Brazil alongside Judas Priest and a Dec. 18 performance as part of Knotfest Brazil. The group has further dates, including extended treks of Europe and North America (with a slew of dates opening for Metallica), scheduled for 2023. Before the reunion tour's launch, Brown expressed his excitement to return to Pantera.
"Get ready, folks, this is gonna be one hell of a ride … and then some!" he wrote to Instagram just days before the trek began.
Top 50 Classic Heavy Metal Albums
We take a look at some of the heaviest, loudest and most awesome records ever made.