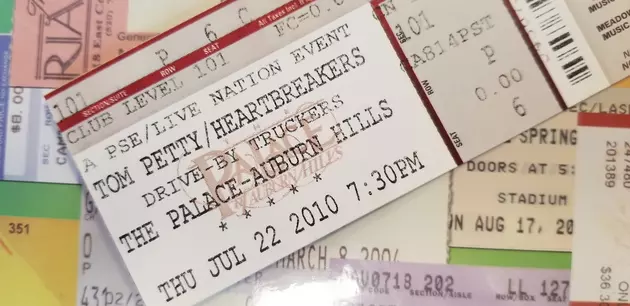 Runnin' Down A Dream: The Only Time I Saw Tom Petty Live
Photo: Bobby Guy
It wasn't a "bucket list" concert for me. I'm pretty sure it was a friends idea but I'm so glad I got to see Tom Petty and the Heartbreakers play live.
Like everyone else, I was stunned of the news of Tom Petty's untimely death in 2017. He and his longtime bad, the Heartbreakers had just concluded a 40th anniversary tour with a triumphant concert at the Hollywood Bowl. Just one week later, he was gone. The shocking news was followed by reports that it was premature, and then his death was confirmed later in the day. To say it was a huge loss for music is an understatement.
I was lucky enough to see Tom Petty and the Heartbreakers live just once, back in 2010. It was the Mojo Tour, behind the album of the same name. The record was a little more bluesy than the Heartbreakers' typical material. Tom called it, "a more jammy kind of music." The songs stretched out even more live and were fun to listen to. The highlight of the show, for me, was watching Tom and Mike Campbell trade licks and play off each other on stage. After seven well-known Heartbreakers hits and a cover tune, five of the new songs were a part of the concert before they closed with the classics. Setlist FM is better than my memory at keeping track of what they played.
Tom Petty and the Heartbreakers | July 22, 2010 | The Palace of Auburn Hills
Listen to Her Heart
You Don't Know How It Feels
I Won't Back Down
Free Fallin'
Oh Well (Fleetwood Mac cover)
Mary Jane's Last Dance
You Wreck Me
Breakdown
Jefferson Jericho Blues
Good Enough
Running Man's Bible
Take My Time
I Should Have Known It
Learning to Fly
Don't Come Around Here No More
Refugee


---

Runnin' Down a Dream
American Girl
I own the Mojo record. I don't play it very often, but I am sure glad that I got to see one of rock's best do what he does best before he passed away.
Before They Were Famous: Over 200 Rock Star Yearbook Photos