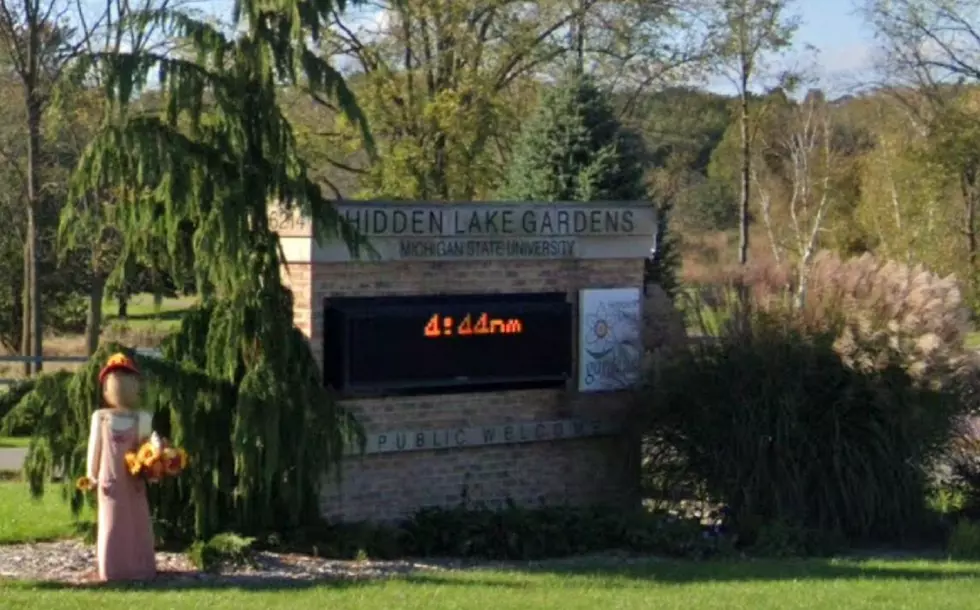 Take A Fall Color Tour At This Hidden Gem In Brooklyn
Image Courtesy of Google Street View
There's definitely a reason it's called HIDDEN Lake Gardens!
So maybe this place is not as "hidden" as I seem to think it is. Maybe, my boyfriend Jordan and myself have just been kept in the dark. However, we discovered a magical, beautiful place this weekend that we are already planning when to go back.
We spent the weekend out at Vineyard Lake in Brooklyn, Michigan and on our way back to Jackson, I was really not feeling well. I had a pretty bad migraine and was just ready to go home and curl up in bed when Jordan wanted to swing through the Hidden Lake Gardens we had heard from a few other people about.
They have a driving trail that you can just stay in your car and admire nature as well as what seems like an endless amount of hiking trails and various other spots that offer scenic outlooks. There are also plenty of buildings to go in and out of, benches to sit and admire the nature around you and the entire place is perfect to get some family pictures!
As we were driving through, the fall colors were so spectacular, we not only could not believe this place even existed, but also that we were blind to it being right in our own backyard for so long!
Hidden Lake Gardens - Driving Tour
I absolutely wish I would have taken more pictures or we would have gotten out of the car and stopped and looked around a bit more; however, I really was not feeling well so now we are absolutely ready to make another trip back!
It was only $5 per person to enter and it is absolutely worth it for the amount of neat nature you get to see and interact with.
While there is tons of fun to be had there, the Hidden Lake Gardens, owned and run by Michigan State University, says on their website, "While HLG has park-like qualities and benefits, it is not a park. It is a public botanical garden, arboretum, and conservatory."
While COVID-19 may have caused some changes to the gardens' practices and policies, they do have some exciting stuff coming up like their "Reach For The Sky" project (which had to be paused this year). They hope, though, to have their 700-foot long tree canopy walk opened up and ready "sometime in 2021."
Enter your number to get our free mobile app
Looking for more fall fun here in Michigan? Check out this Michigan fall bucket list:
SEE MORE: Seven Things You Should Add to Your Michigan Fall Bucket List