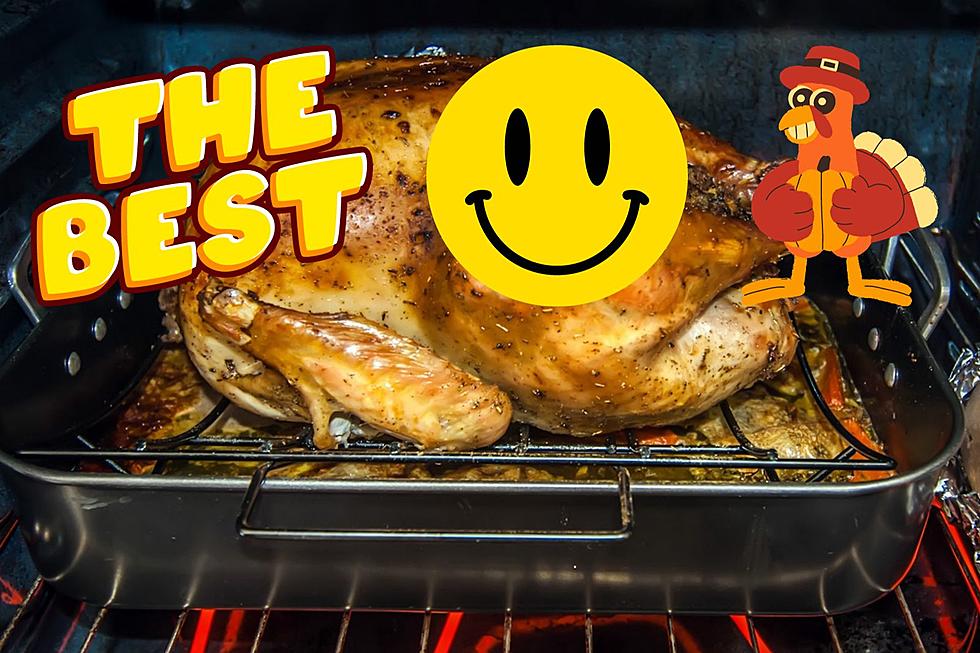 Thanksgiving's Almost Here, Get The Best Smoked Turkey Served in Lansing
Canva
Thanksgiving is coming soon and it's time to get ready for the Thanksgiving meal. Traditional turkey is always on the menu. Satisfy your guests with the best smoked turkey dishes served in Lansing.
What type of turkey do you like to serve on Thanksgiving? Michiganders are big fans of traditonally oven baked/roasted turkey. We also like our turkey deep fried and smoked. The ways turkey is prepared and served for Thanksgiving have changed since my childhood. It used to be the same ol baked turkey that was way too dry.
When it comes to the best smoked turkey dishes in Mid Michigan/Lansing area, Google reviews are helpful when it comes to picking a place to go. Let's see where to get Lansing's Best Smoked Turkey Dishes.
7 Mid Michigan/Lansing Area Restaurants Serving The Best Smoked Turkey Dishes
1224 Turner Rd, Lansing, MI 48906
The smoked turkey at Meat is some of the best I have ever tried. It's juicy and smokey. The sides that Meat offers are a meal in themselves. Get some for your Thanksgiving meal.
2401 Lake Lansing Rd, Lansing, MI 48912
GREAT Food and service. Get the spicy smoked sausage, smoked turkey very good. Yum yum
1147 S Washington Ave, Lansing, MI 48910
Great service and great sides.
I've had the smoked turkey many times and it's awesome.
908 Elmwood Rd, Lansing, MI 48917
Always good food. Try the Turkey Ribs
1695 Hamilton Rd, Okemos, MI 48864
Quick in and out. Friendly people. The world's best ham and turkey. Make our family dinner not so hectic.
1026 W Saginaw St, Lansing, MI 48915
Really good food. Staff was great and polite and fast. Food was good and made in a very fast orderly time. I'd recommend checking them out and we will definitely be back.
Happy Thanksgiving! Support local.
Trim You Thanksgiving Costs With These 11 Dollar Store Buys
With prices of nearly everything going up, finding ways to save is important to keeping your sanity during the Holidays. Here are 11 Ways to Trim Your Thanksgiving Costs With These 11 Dollar Store Buys.
Gallery Credit: Scott Clow