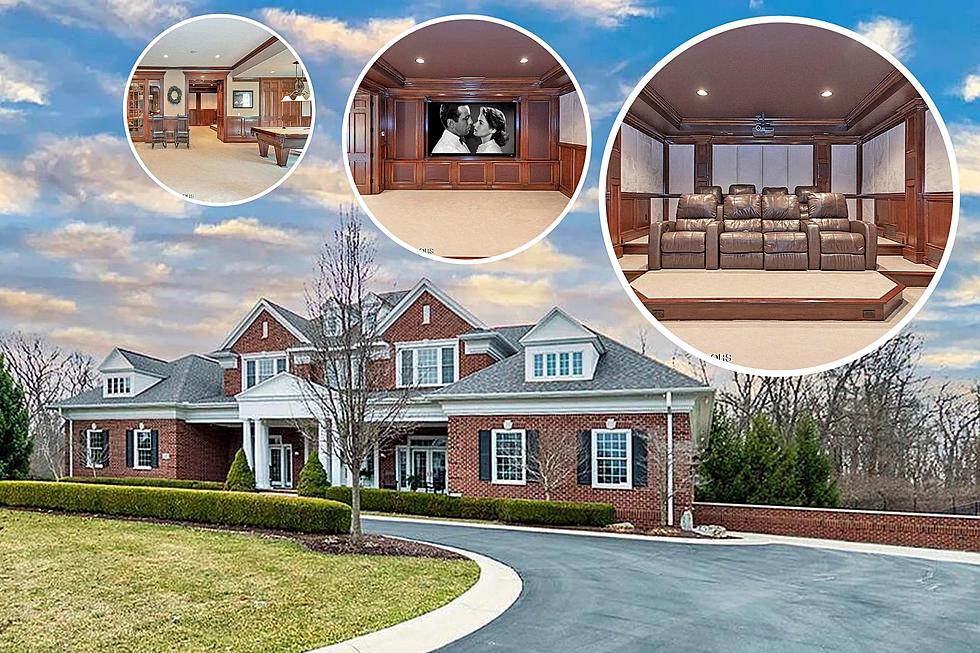 The Most Expensive House For Sale in East Lansing Has Its Own Movie Theater [PHOTOS]
Photo Credit: Greater Lansing AOR via Zillow
My family and I have been searching for a home to buy for over 2 years. We recently closed on our house and can't wait to move in. The housing market is starting to work towards the buyer's benefit. This is good news for you if you are looking, maybe you're interested in the most expensive house in East Lansing.
This house is listed on Zillow and is located at 6385 Heathfield Dr, East Lansing, MI 48823. This house is listed at $2.7 million and it's loaded with everything you can imagine. How about 9,000 square feet of living space? This house has a 5 car attached garage and an amazing entrance.
When it comes to entertaining, this house has everything you need according to Zillow:
You will enjoy entertaining in the cigar room with its own ventilation system (completely sealed from the rest of the home) 5 TVs concealed in built ins for the sports lovers, wine & scotch cellars, 8 seat movie theater, beautiful wet bar, and full kitchen with access from garage designed for ease of caterers loading.
I'm a simple man, and as much as I would love to have a house like this, I honestly don't know what I would do with all of the amenities. Having a cigar room and movie theatre would be fun. I often wonder what people do for a living that pays them so much money that people can afford these homes.
Maybe we could all go in on this house and buy it. Take a look at the pics, if you're in the market it might be good for you. If your budget is like mine, we can still have fun window shopping.
The Most Expensive House For Sale in East Lansing