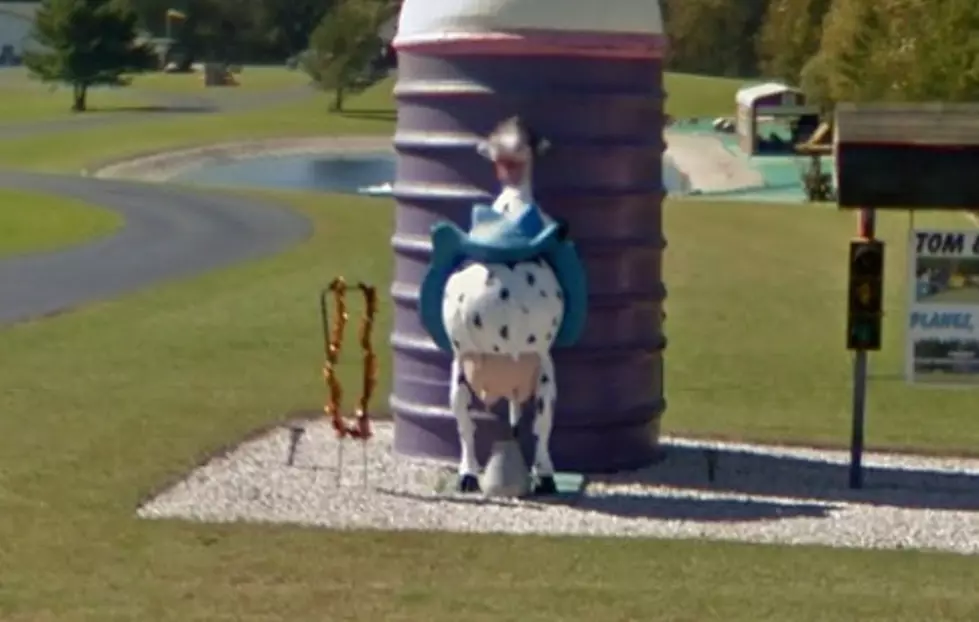 The Naughty Cow That Flashes Drivers
Google Maps
Here's one of the things ya gotta love about the U.P......uninhibited farm animals. Ya sure don't see troll-owned animals doing these things in the lower peninsula, do ya?
Driving either north or south down US-41 near the U.P. town of Daggett, you're sure to come across something that will make you do a double-take...a cow flashing you.
That's right.
This little bovine hussy stands alongside the road in front of a replica of a silo, lifting her skirt, and showing her wares to all who drive by.
Next to her is a hot dog man in a bun, squirting himself with ketchup.
If your curiosity gets the better of you and you need to visit for yourself, the address is: N9273 US Hwy 41, Daggett.
I wonder if the cow got some beads for her trouble?
25 Michigan Roadside Oddities
Vintage Michigan Motor Lodges
25 Michigan Attractions
The Wooden One-Room Schoolhouse
Walker Tavern
Burma Shave